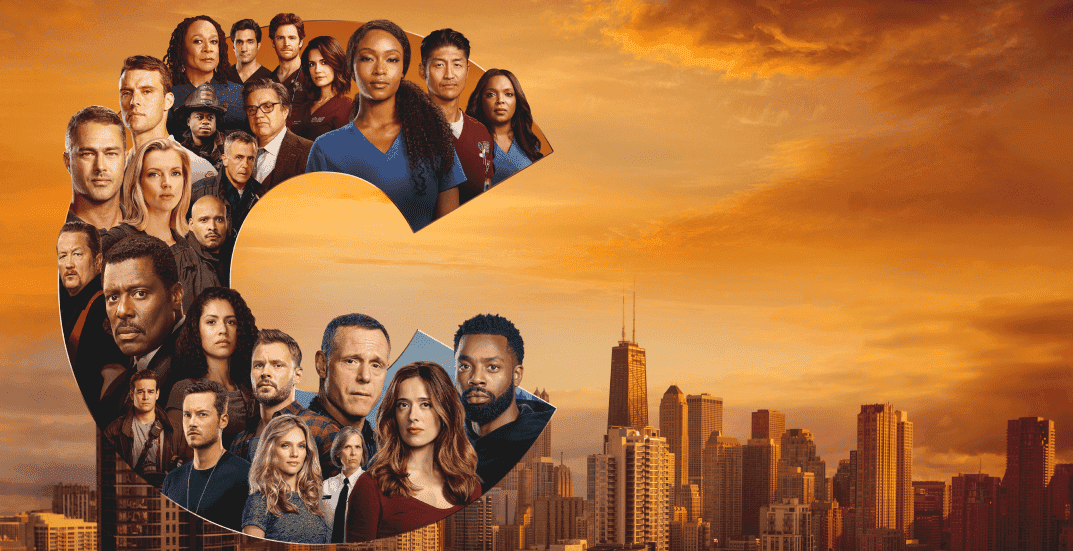 One Chicago - The Chicago Franchise
Watch all Chicago series on Peacock
One Chicago
Watch the "Chicago" franchise on Peacock. The "Chicago" series focuses on the professional and private lives of the emergency medical personnel, firefighters, and police officers who serve the city of Chicago.
Every Chicago. Every Episode.
Frequently Asked Questions
The first Chicago show in the Chicago series franchise was Chicago Fire, which aired its Pilot episode on October 10, 2012.

Like the Law & Order franchise, the Chicago series shows, known as "One Chicago" can be watched independently. However, there are several characters that crossover between the shows primarily from Chicago Fire.

Stream thousands of hours of hit movies and TV shows, plus the latest in news, sports and pop culture.