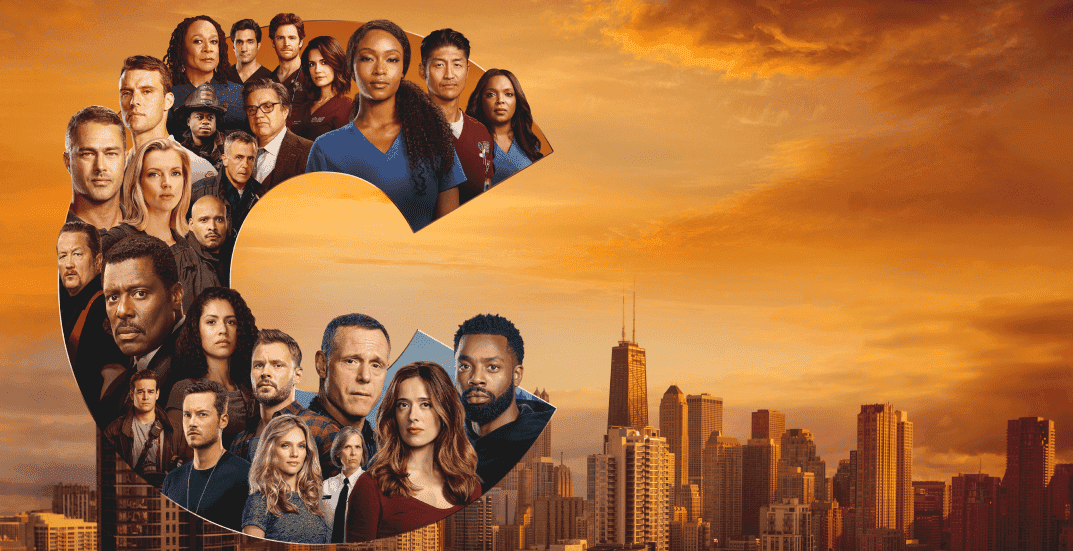 One Chicago
Watch all Chicago series on Peacock
One Chicago
Watch the "Chicago" franchise on Peacock. The "Chicago" series focuses on the professional and private lives of the emergency medical personnel, firefighters, and police officers who serve the city of Chicago.
Every Chicago. Every Episode. For Free.
Watch Chicago Fire, a drama based on the lives of the courageous firefighters, rescue squad and paramedics of Chicago Firehouse 51.
Watch Chicago P. D., a police drama based on the men and women of the Chicago Police Department's uniformed patrol officers and the Intelligence Unit who combat the city's major offenses.
Watch Chicago Med, a medical drama based on the lives of the elite team of doctors, nurses, and staff at the Gaffney Chicago Medical Center Emergency Department.

Stream thousands of hours of hit movies and TV shows, plus the latest in news, sports and pop culture.