USA Insider Exclusive
Create a free profile to get unlimited access to exclusive show news, updates, and more!
Sign Up For Free to View
Laughs Forever — 15 Classic Sitcoms to Binge on Peacock
You'll want to watch every episode of these classic TV comedies again and again.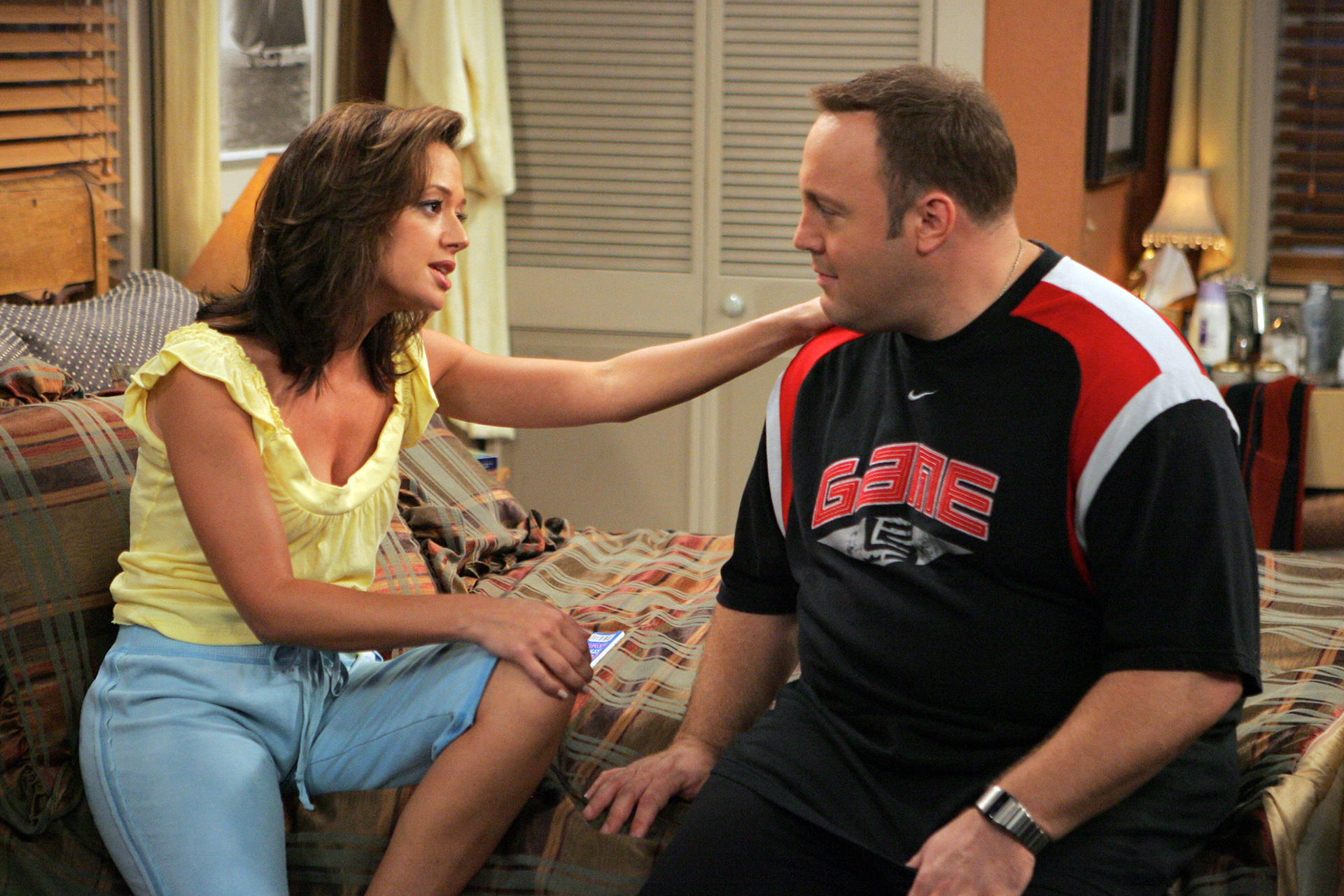 The best thing about comedy is that if it's done right, it never ages. You can rewatch the classics over and over again and laugh just as hard (or harder) as you did the first time. Peacock has a treasure trove of some of the best comedies of all time, with all episodes available to stream. Here are 15 that should keep you happy for a long time to come.
Modern Family
This long-running, mockumentary-style favorite follows three different branches of a blended, multicultural, multigenerational, gay, straight family as they deal with the trials and tribulations of life in the 21st century. The huge cast is all top-notch and the jokes are rapid-fire. Fall in love with this winning family all over again, or for the first time.

Stream all 250 episodes of Modern Family on Peacock
Parks and Recreation
Armed with idea binders and the stalwart help of fellow employees, small-town civil servant Leslie Knope bushwhacks through bureaucracy to make her hometown of Pawnee, Indiana a better place. Amy Poehler stars in this wacky workplace comedy created by Greg Daniels & Michael Schur that is as endearing as it is hilarious.

Stream all 124 episodes of Parks and Recreation on Peacock
The Office
The beleaguered employees of Dunder Mifflin have given us so much. The Office was the first American TV series to use the mockumentary style of storytelling, which has been copied many times since. The depiction of the drudgery of office life was also new — previous workplace sitcoms generally involved people at their dream jobs. But mainly, The Office is one of the funniest, most beloved, most quotable shows of all time, and it's only streaming on Peacock. Make sure to check out Superfan Episodes, with tons of extended scenes and bonus footage.

Stream all 203 episodes of The Office on Peacock
The King of Queens
In this traditional multi-camera comedy filmed before a live studio audience, everyman Doug Heffernan (Kevin James) puts in a long day's work delivering parcels before coming home each night to his loving wife Carrie (Leah Remini), and his eccentric and annoying father-in-law Arthur (Jerry Stiller). Three is definitely a crowd for this small blue-collar family, and that is exactly what makes the show so funny.

Stream all 206 episodes of The King of Queens on Peacock
That '70s Show
A funny, nostalgic look back at a bygone era, this teen comedy is set in the mood ring and polyester years of 1970s suburban Wisconsin. An eclectic group of friends on the verge of adulthood yearns for independence and deals with the foibles of coming of age. Many of the cast members became breakout stars, including Mila Kunis, Ashton Kutcher, Topher Grace, Wilmer Valderrama, and Laura Prepon.

Stream all 200 Episodes of That '70s Show on Peacock
Everybody Loves Raymond
The title here says it all. Everybody does love this show, and for good reason. It's a traditional multi-camera sitcom filmed on a basic set with the simple premise of a multigenerational family all trying to get along with each other, but the situations are so relatable, the characters are so perfectly drawn, and the cast is so outstanding, that it is nine seasons of pure comedy gold.

Stream all 210 episodes of Everybody Loves Raymond on Peacock
30 Rock
Tina Fey created, wrote, and stars in this send up of backstage life at a weekly late night variety show, based more-than-loosely on her experience on SNL. The all-star cast also includes Alec Baldwin, Tracy Morgan, and Jane Krakowski. This hilarious show is literally a laugh-riot, with jokes coming so fast and furious that you often have to rewind to catch all of them. Good thing all seven seasons are available to stream.

Stream all 138 episodes of 30 Rock on Peacock
Two and a Half Men
This raunchy, raucous comedy fave involves a rich, hedonistic player living the dream in his beachfront Malibu pad who must endure his neurotic, strait-laced brother and young nephew coming to live with him. Even though Charlie Sheen was replaced by Ashton Kutcher halfway through its epic 12-season run, the show never loses its footing and remains an lol delight until the end.

Stream all 262 episodes of Two and a Half Men on Peacock
The Bernie Mac Show
The late, great Bernie Mac made the jump from stand-up to celebrated actor with this wonderful family sitcom. In it, Bernie and his wife suddenly become parents when his sister drops off her three kids en route to rehab. Created and written by Larry Wilmore, the show was a critical and popular smash and still retains all of its many charms today.

Stream all 104 episodes of The Bernie Mac Show on Peacock
Frasier
Kelsey Grammer reprises his role as Dr. Frasier Crane in this wildly popular Cheers spinoff. Here, Frasier moves back to his hometown of Seattle and becomes a radio talk show host, but he often finds it hard to follow his own advice when it comes to dealing with his family. Frasier holds the record as the most Emmy-winning sitcom of all time, with a whopping 37 statuettes over the course of its 11 seasons, including five for Best Comedy Series. Episodes of the show are often constructed as classical farces, which make them perfect for repeat viewing.

Stream all 263 episodes of Frasier on Peacock
Roseanne
This groundbreaking comedy was deservedly praised (and beloved) for its honest depiction of a working-class family. Though times are never easy for the Connors, the laughs certainly are. You'll fall hard in love with this bunch of hardscrabble strivers struggling to make ends meet, just as Americans did when it first premiered.

Stream all 230 episodes of Roseanne on Peacock
Married… with Children
In this purposefully crass comedy classic, a crusty, misogynistic shoe salesman and his lazy, spendthrift housewife barely manage to tolerate each other while raising their socially inept son and promiscuous daughter. The huge hit show was largely responsible for putting the fledgling Fox Network on the map, and making stars out of then-largely unknown Ed O'Neill, Katey Sagal, and Christina Applegate.

Stream all 261 episodes of Married… with Children on Peacock
Cheers
This long-running comedy juggernaut about the denizens of a Boston bar where everybody knows your name remained just as popular for decades in syndication as it was when it premiered back in 1982. Ted Danson plays Sam Malone, a former professional relief pitcher who opens the titular bar. We challenge you not to cherish every episode all over again.

Stream all 271 episodes of Cheers on Peacock
Good Times
Here's another groundbreaking comedy, this time from legendary creator Norman Lear. Good Times, one of the many popular spinoffs that stem from All in the Family, revolves around Florida and James Evans, a poor couple doing their best to raise their family in the Chicago projects in the 1970s. Despite the difficult circumstances, the laughs are plenty, and the Evans family are worth getting to know.

Stream all 133 episodes of Good Times on Peacock
The Dick Van Dyke Show
This one really is a true classic. Heralded as one of the most influential comedies of all time, the series stars Dick Van Dyke as comedy writer Rob Petrie and a very young Mary Tyler Moore as his suburban wife Laura. The show was created and written by Carl Reiner, and when it debuted in 1961, it ushered in a new era of television comedy that would last for more than fifty years. See what all the fuss is about — stream this important classic now.

Stream all 158 episodes of The Dick Van Dyke Show on Peacock