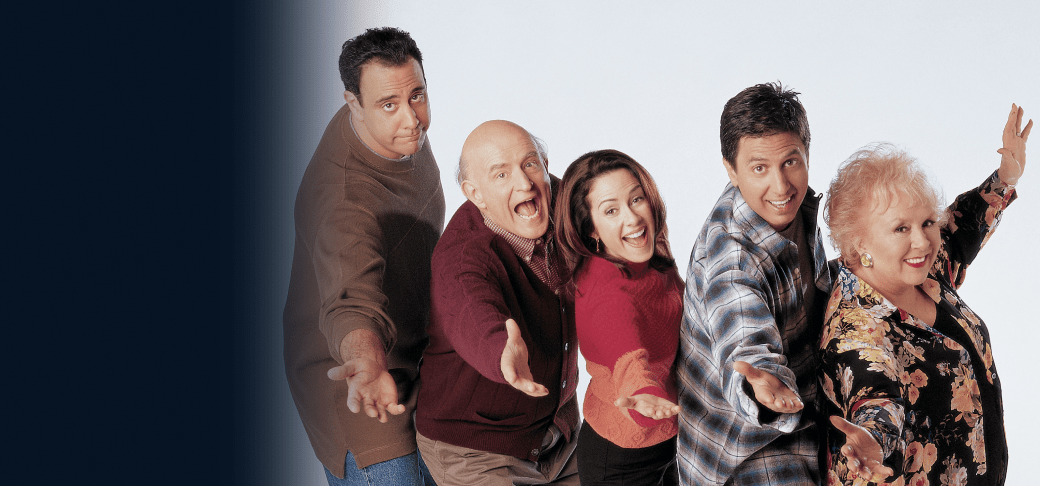 Everybody Loves Raymond
Watch all Seasons on Peacock
Everybody Loves Raymond
Comedy • 9 Seasons • TV-PG
Watch Everybody Loves Raymond, a classic family sitcom about Raymond "Ray" Barone (Ray Romano) who is a successful sports writer living on Long Island with his wife Debra (Patricia Heaton) and their children. Ray's brother Robert (Brad Garrett) and his opinionated and intrusive parents, Frank (Peter Boyle) and Marie (Doris Roberts) live across the street and stop by frequently to express their critiques on the household.
Starring: Ray Romano, Patricia Heaton, Doris Roberts, Peter Boyle, Brad Garrett
Creator: Phil Rosenthal
Director: Gary Halvorson
Executive Producer: Phil Rosenthal

Stream thousands of hours of hit movies and TV shows, plus the latest in news, sports and pop culture.