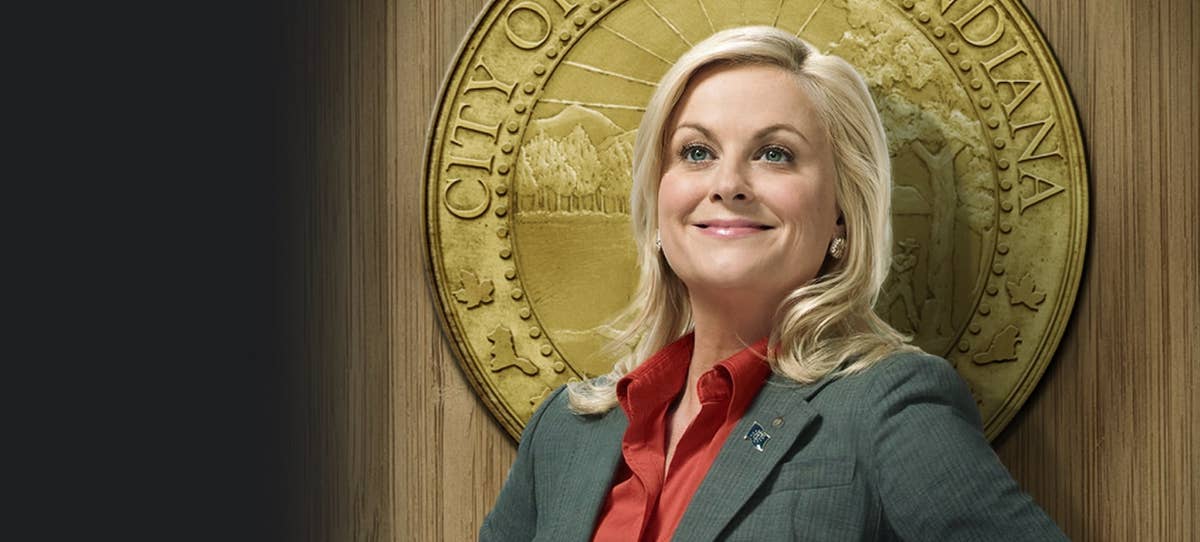 Parks and Recreation
Streaming Exclusively on Peacock
Watch Full Episodes of Parks and Recreation
Watch the first 2 seasons for free. Watch all episodes with Peacock Premium.
Parks and Recreation
Comedy • 7 Seasons • TV-PG
Watch Parks and Recreation, a comedy about the inner workings of the Parks and Recreation Department in Pawnee, Indiana. Leslie Knope (Amy Poehler) promises local nurse Ann Perkins (Rashida Jones) that she'll fill in a dangerous pit and build a park, despite ongoing resistance from the parks director Ron Swanson (Nick Offerman) and other bureaucratic red tape. Leslie eventually becomes a successful politician with the help of her Parks department coworkers.
Starring: Amy Poehler, Rashida Jones, Aziz Ansari, Chris Pratt, Nick Offerman, Adam Scott, Rob Lowe, Aubrey Plaza, Jim O'Heir, Retta, Paul Schneider
Creators: Greg Daniels, Michael Schur
Parks and Recreation Cast
Frequently Asked Questions
There are 7 seasons and 126 episodes of Parks and Recreation.

Despite the fictional setting of Pawnee, Indiana, Parks and Recreation was filmed at various locations around Southern California.

The first episode of Parks and Recreation aired on April 9, 2009 and ran for six years before ending on February 24, 2015.

Stream thousands of hours of hit movies and TV shows, plus the latest in news, sports and pop culture.