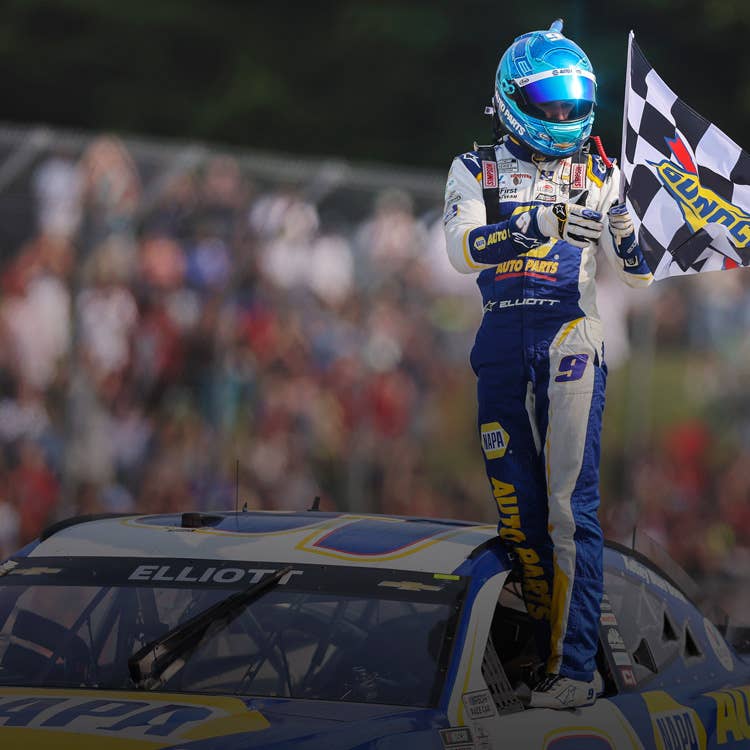 The races are over but you can still watch Peacock for free.
Check out our riveting Originals and TV shows featuring Dale Earnhardt, Jr. and more!

Catch Nascar America Motormouths on our NBC Sports Channel Mondays & Wednesdays at 6pm ET.

Catch Nascar America Motormouths on the NBC Sports Channel Mondays & Wednesdays at 6pm ET.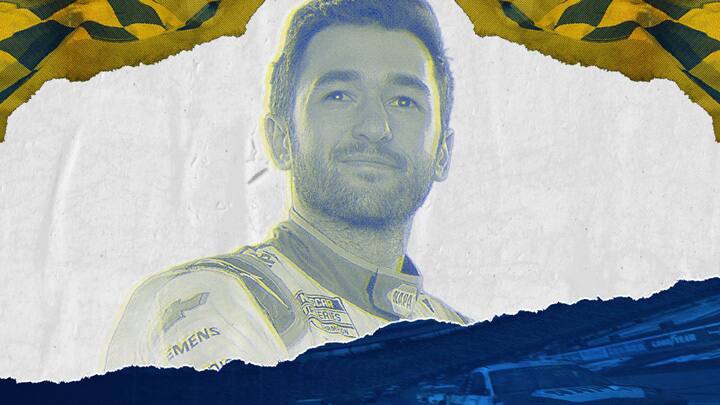 A Peacock Original Documentary
Fly Through Original Sports Series, Docs, and Specials.
Hosted by Dale Earnhardt Jr.
Peacock
Watch golf, sports channels, and highlights—plus hours of bingeworthy movies and TV—for free.
---
Golf, Sports Channels & Highlights

Thousands of Hours of Movies & TV

Channels Only on Peacock

Daily News & Pop Culture

Kids Shows & Movies

Telemundo Spanish-Language Series
Peacock Premium
Unlock all the sports we have, from Sunday Night Football to Premier League—plus WWE, all of our Premium movies, TV shows, and more.
---
Peacock Premium Plus
Everything in Premium, without the ads.*
*Due to streaming rights, a small amount of programming will still contain ads (Sunday Night Football, Peacock channels, events, and a few shows and movies).
---
Customers of participating providers may be eligible for full access to Peacock Premium at no additional cost. Contact your provider to learn more.
Questions?
How do I watch NASCAR on Peacock?

Sign up for our Peacock Free plan to watch Lost Speedways with Dale Earnhardt, Jr. and our Chase documentary as well as NASCAR America Motormouths. An email address and password are all you need—no credit card required. Once you're signed up, you can start watching right away.

To watch other live sports and events on Peacock including Sunday Night Football, Premier League, and WWE, upgrade to Peacock Premium—only $4.99/month.

Find out more about Peacock Premium.

Please note that selection of a Premium plan will result in a charge which will recur on a monthly or annual basis, depending on your plan. You can cancel your Premium plan at any time in your Account.

What else can I watch on Peacock?

With Peacock, from NBCUniversal, you can stream current hits, hundreds of timeless movies, and thousands of episodes of your favorite TV shows. Plus... timely news, live sports, and pop culture, updated daily. Here's what you get with Peacock:

Live sports.

Instant access to hundreds of movies from major Hollywood studios such as Universal, DreamWorks Animation, and Focus Features.

Thousands of hours of iconic TV shows, including full seasons of buzzworthy faves, binge-worthy classics, and current-season NBC hits.

Peacock Channels — playing your favorite movies, shows, and clips, 24/7. Scroll less and stream more with SNL Vault, Fallon Tonight, Seth Meyers Now, TODAY All Day, True Crime, and Keeping Up with the Kardashians.

A daily dose of live news, showcasing the best of NBC News, CNBC, MSNBC, and E! News; plus late night and pop culture to satisfy your FOMO.

Kids' movies and shows, including brand-new seasons of Where's Waldo? and Curious George.

Hit Spanish-language TV shows and news from Telemundo.

Are there any other plan options?

Yes, in addition to Peacock, our free plan, we also have Peacock Premium and Peacock Premium Plus.

You can upgrade to Peacock Premium for $4.99/month to unlock even more content, and then to Peacock Premium Plus for an additional $5.00/month to watch without ads.*

Find out more about Peacock Premium.

*Please note: due to streaming rights, a small amount of programming will still contain ads (Peacock channels, events and a limited number of shows and movies).

What devices will Peacock support?

What if I already signed up for Peacock?

If you've already followed the steps to create your new Peacock account, and you added a password, you can now sign in with that email and password on all your supported devices. If you never set your password, or don't remember it, visit PeacockTV.com/forgot to reset it now.

To upgrade to Peacock Premium, sign in, go to your Account settings, and select Change Plan.