USA Insider Exclusive
Create a free profile to get unlimited access to exclusive show news, updates, and more!
Sign Up For Free to View
LIVE Sports Streaming This Week on Peacock (2023): Sept 21 to Sept 27
Peacock has the most live sports of any streaming service. We'll help you keep track of them all. Check out what's coming up this week.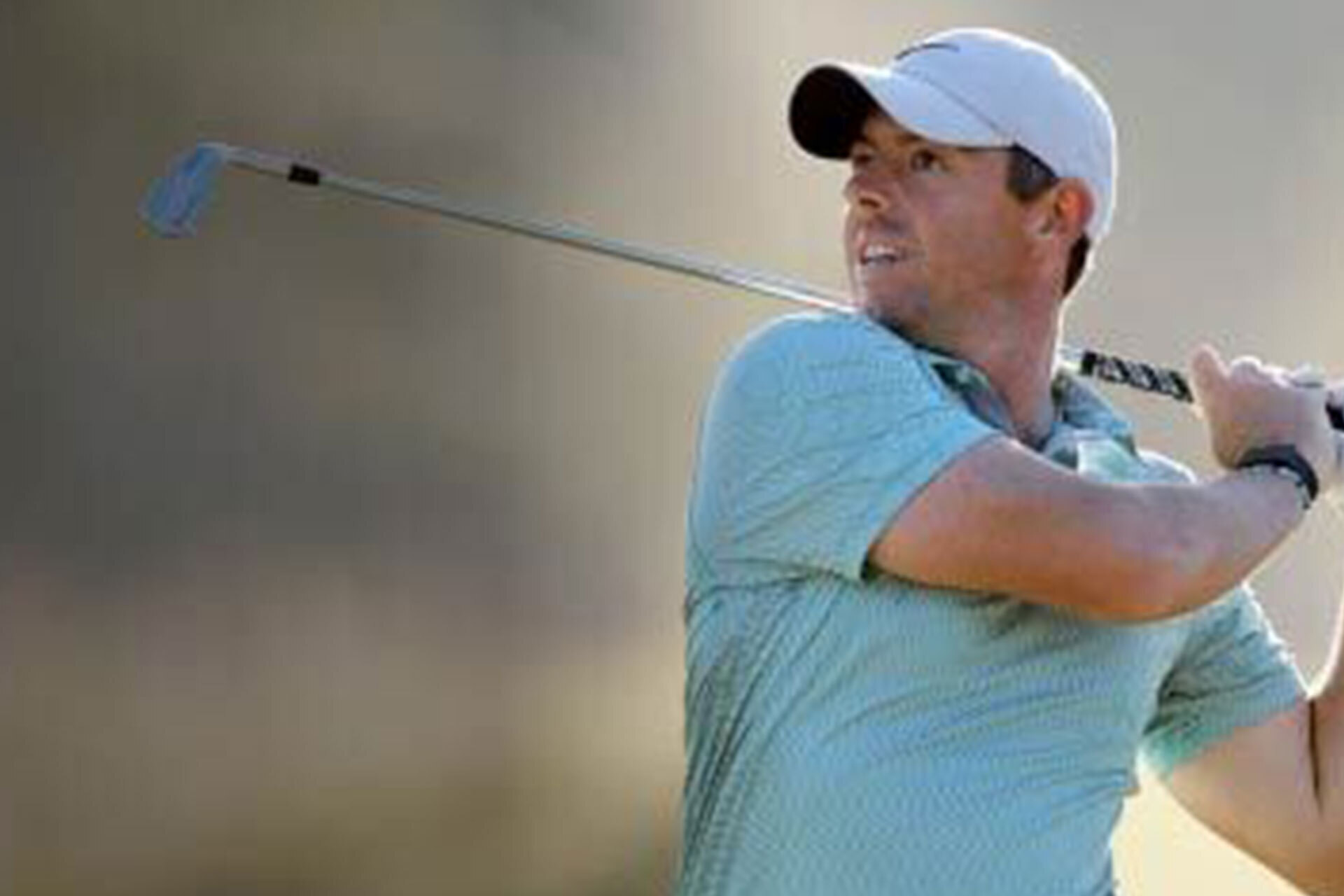 Seasons come and go, but LIVE sports never stop on Peacock. Peacock's expansive live sports programming includes Premier League, MLB Sunday Leadoff, Sunday Night Football, Big Ten Football, Notre Dame Football, NASCAR, NTT IndyCar Series, SuperMotocross World Championship, golf, and much more. That's why we put together this guide to all the big live sports and events happening this week from Sept 21 to Sept 27. That way, you don't have to miss even one second of the action.
Ryder Cup 
It's here. One of the most anticipated golf events on the calendar tees off this week. The greatest pro golfers in America team up to compete against the greatest pro golfers from Europe at the Ryder Cup. This year's edition takes place in Rome, Italy which means the first tee times are pretty early in the morning. A tournament like this is worth setting your alarm — or staying up late — for. With golfers of this caliber giving everything they've got to represent their country and/or continent, we've got some truly wild moments ahead of us. 
Thursday at 4:30a ET: Junior Ryder Cup 
Thursday at 7a ET: Live from the Ryder Cup 
Friday at 1a ET: Featured Match Session 1 
Friday at 6:25a ET: Featured Match Session 2 
Friday at 12p ET: Live from the Ryder Cup 
Saturday at 1:30a ET: Featured Match Session 3 
Saturday at 3a ET: Day 2 
Saturday at 7a ET: Featured Match Session 4 
Sunday at 4a ET: Day 3 
Sunday at 7a ET: Featured Match Session 5 
Walmart Northwest Arkansas Championship 
The LPGA Tour enters the final stretch of the 2023 season in Rogers, AR. This tournament kicks off the final nine tournaments of the year, which will take players through five countries in just three months. Players will be going all out to earn points and rise up the rankings before the CME Group Tour Championship at the end of the year. It all starts here with a fast 54-hole tournament that will test the skills of the game's top stars including Danielle Kang, Lexi Thopmson, Cheyenne Knight, and more. 
Friday at 2p ET: Round 1 
Saturday at 2p ET: Round 2 
Sunday at 4p ET: Final Round 
Blessings Collegiate Invitational 
Golf fans are in for nonstop fun this week, with another tournament teeing off on Monday. The Blessings Collegiate Invitational sees 10 men's teams and 10 women's teams from colleges around the country compete in a 54-hole tournament. The teams will tee off on the same course, under the same conditions, making for a unique and fun contest. 
Monday at 4p ET: Round 1 
Tuesday at 4p ET: Round 2 
Wednesday at 4p ET: Round 3 
Rugby World Cup 
The Rugby World Cup brings the hardest-hitting teams together in France for more than a full month of pure action. The group stage continues this week, with the top rugby talents in the world giving everything they've got to represent their countries. 
Thursday at 3p ET: Japan v. Samoa 
Friday at 3p ET: New Zealand v. Italy 
Saturday at 9a ET: Argentina v. Chile 
Saturday at 11:30a ET: Fiji v. Georgia 
Saturday at 3p ET: Scotland v. Romania 
Sunday at 11:30a ET: Australia v. Portugal 
Sunday at 3p ET: South Africa v. Tonga 
NXT 
NXT 
This weekend brings you all the NXT action you can handle. First, watch NXT Superstars compete in extra matches on NXT Level Up. Then, get ready for NXT No Mercy. Not only is the NXT Championship on the line, No Mercy will feature a British Round Rules match for the NXT Heritage Cup. Plus, The Man herself, Becky Lynch, will compete in an Extreme Rules match against Tiffany Stratton to defend the NXT Women's Championship. 
Friday at 10p ET: NXT Level Up 
Saturday at 7p ET: Kickoff Show 
Saturday at 8p ET: NXT No Mercy 
There's plenty more Premier League coming your way. Man City remains on top and has not lost a match yet. This week sees them go on the road against Wolves. The Cityzens could see their seventh straight win this week, but Wolves have pulled off big upsets in the past. Also happening this weekend, Arsenal hopes to crack the Top Four as they take on Bournemouth. At the other end of the table, Luton Town just broke their losing streak and earned their first Premier League draw. The Hatters have two chances this week to earn their first win with matches against Everton and Burnley. 
Saturday at 9:30a ET: Wolves v. Man City 
Saturday at 9:50a ET: Everton v. Luton Town 
Saturday at 9:50a ET: Bournemouth v. Arsenal 
Saturday at 9:50a ET: Newcastle v. Burnley 
Saturday at 9:50a ET: West Ham v. Sheffield United 
Saturday at 9:50a ET: Goal Rush 
Tuesday at 2p ET: Luton Town v. Burnley 
Watch Premier League on Peacock
This Saturday brings you a battle in the Big Ten West. Illinois goes on the road to face Purdue. The Fighting Illini won their last game and hope to keep that momentum going in Indiana. Purdue will have home field advantage though, and after losing to Wisconsin last week, they'll be playing hard on Saturday. Then, don't miss Big Ten Saturday Night, where Michigan State will take on Iowa. The Spartans have faced a tough road so far, and the challenge is even bigger this week. The Hawkeyes are coming off their first loss of the season, and will be hungry for a win at home. 
Saturday at 3p ET: Illinois vs. Purdue 
Saturday at 7p ET: Michigan State vs. Iowa 
Watch Big Ten Football on Peacock.
Sunday Night Football is back to cap off the day's NFL action with one of the most exciting games of the week. The Kansas City Chiefs are coming off a thrilling win (in front of Taylor Swift, no less) as they head to Meadowlands, NJ to face the New York Jets. The Jets have struggled since losing Aaron Rodgers in Week 1, but the defense remains a force to be reckoned with. They'll pose a unique challenge for the Chiefs this Sunday Night. 
Sunday at 7p ET: Kansas City Chiefs vs. New York Jets 
Sunday at 11p ET: Peacock Sunday Night Football Final 
World Road Running Championships 
The toughest runners in the world compete in Riga, Latvia this weekend at the first-ever World Road Running Championships. Find out who will become global champions in the road mile, 5km, and a half marathon through the streets of Riga.  
Sunday at 4:20a ET: World Road Running Championships 
Watch Track and Field on Peacock.
IMSA brings the Porsche Carrera Cup to one of the best tracks in the country. Watch the best drivers take some of the coolest cars ever made through the tight turns of Laguna Seca. 
Sunday at 12:05p ET: Porsche Carrera Cup 1 
Sunday at 6:35p ET: Porsche Carrera Cup 2 
NASCAR fans know to switch over to Peacock after this week's Cup Series race to get instant analysis and live interviews with the drivers you want to hear from most. 
Sunday at 6p ET: NASCAR Cup Series Post Show – Talladega 
World Gymnastics Championships 
The finals of the World Gymnastics Championships bring some of the world's greatest athletes to Antwerp, Belgium. Team USA is absolutely stacked with talent. Asher Hong will lead the men's team in the quest for its first team medal since 2014. Simone Biles leads the women's team as they aim for their seventh consecutive title. This is Biles' first international competition since the Tokyo Olympics, so you don't want to miss a moment. 
Tuesday at 1:30p ET: Men's Team Final 
Wednesday at 1:30p ET: Women's Team Final 
Stream Olympic Sports on Peacock.
That's everything happening this week. Check out Sports on Peacock for the full upcoming schedule, plus LIVE talk shows, highlights, sports documentaries and much more.