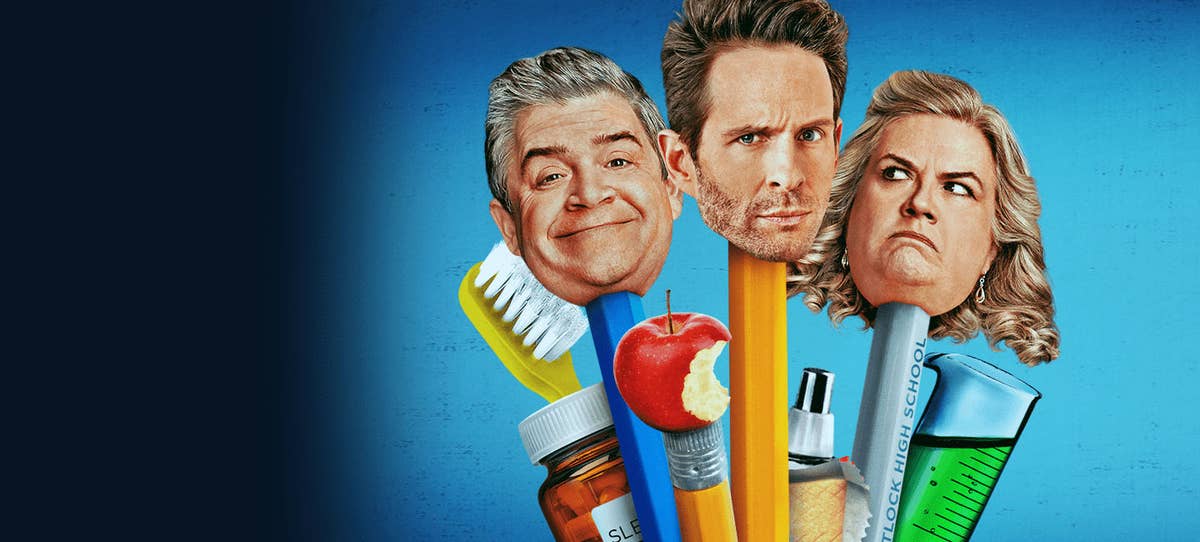 A.P. Bio
Season 3 Available Now
Watch Full Episodes of A.P. Bio
Watch the first episode of Season 3 for free. Watch all Season 3 episodes with Peacock Premium.
A.P. Bio
Comedy • 3 Seasons • TV-14
Watch AP Bio. When disgraced Harvard philosophy scholar Jack Griffin (Glenn Howerton) loses out on his dream job, he is forced to return to Toledo, Ohio, and work as a high school Advanced Placement biology teacher at Whitlock High School. Jack refuses to teach any biology and instead uses his honor students to help him get revenge on his rival. Principal Durbin (Patton Oswalt) struggles to control the force of nature that is Jack Griffin.
Starring: Glenn Howerton, Patton Oswalt, Lyric Lewis, Mary Sohn, Jean Villepique, Paula Pell
Writer/Executive Producer: Mike O'Brien
Executive Producers: Seth Meyers, Mike Shoemaker, Andrew Singer, Lorne Michaels
A. P. Bio Cast
Glenn Howerton
Jack Griffin

Stream thousands of hours of hit movies and TV shows, plus the latest in news, sports and pop culture.