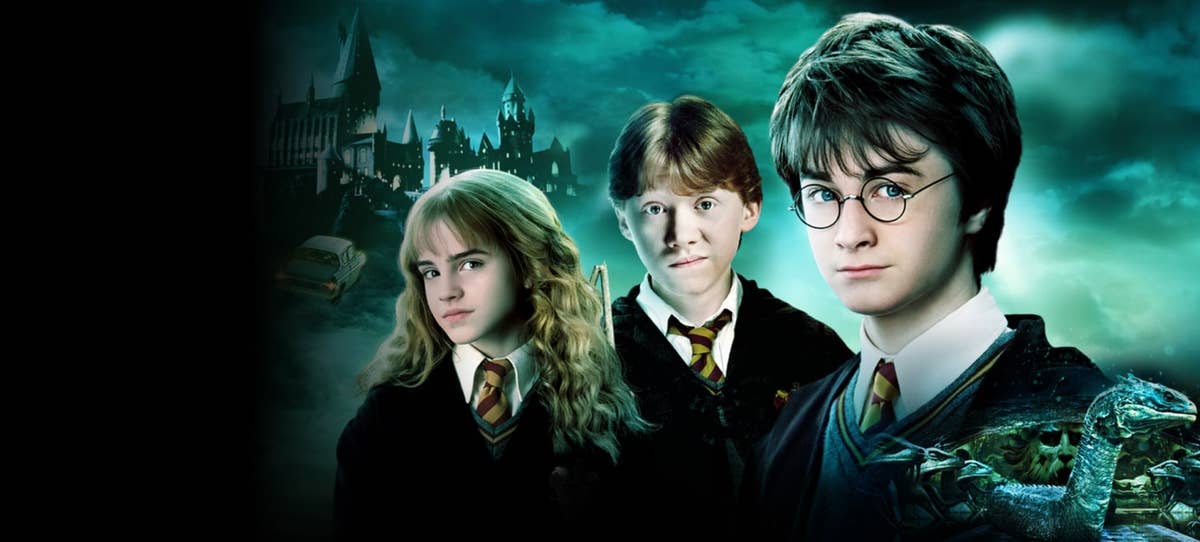 Harry Potter and the Chamber of Secrets
Currently Not Available on Peacock
Harry Potter and the Chamber of Secrets
Fantasy • 2002 • PG • 2h 54m
Watch Harry Potter and the Chamber of Secrets, the second in the Harry Potter film series. Harry Potter (Daniel Radcliffe) and his friends Ron Weasley (Rupert Grint) and Hermione Granger (Emma Watson) investigate a mysterious dark force that is terrorizing the corridors of Hogwarts School.
Starring: Daniel Radcliffe, Rupert Grint, Emma Watson, Richard Harris, Tom Felton, Matthew Lewis, Maggie Smith
Director: Chris Columbus
Executive Producers: Michael Barnathan, David Barron, Chris Columbus, Mark Radcliffe
Producers: David Heyman, Tanya Seghatchian
Writers: J.K. Rowling, Steve Kloves
Harry Potter and The Chamber of Secrets Cast
Daniel Radcliffe
Harry Potter
The boy wizard with a scar as famous as his name

Stream thousands of hours of hit movies and TV shows, plus the latest in news, sports and pop culture.