USA Insider Exclusive
Create a free profile to get unlimited access to exclusive show news, updates, and more!
Sign Up For Free to View
5 Reasons to Fall in Love with Downton Abbey
The British phenomenon piles on the charms.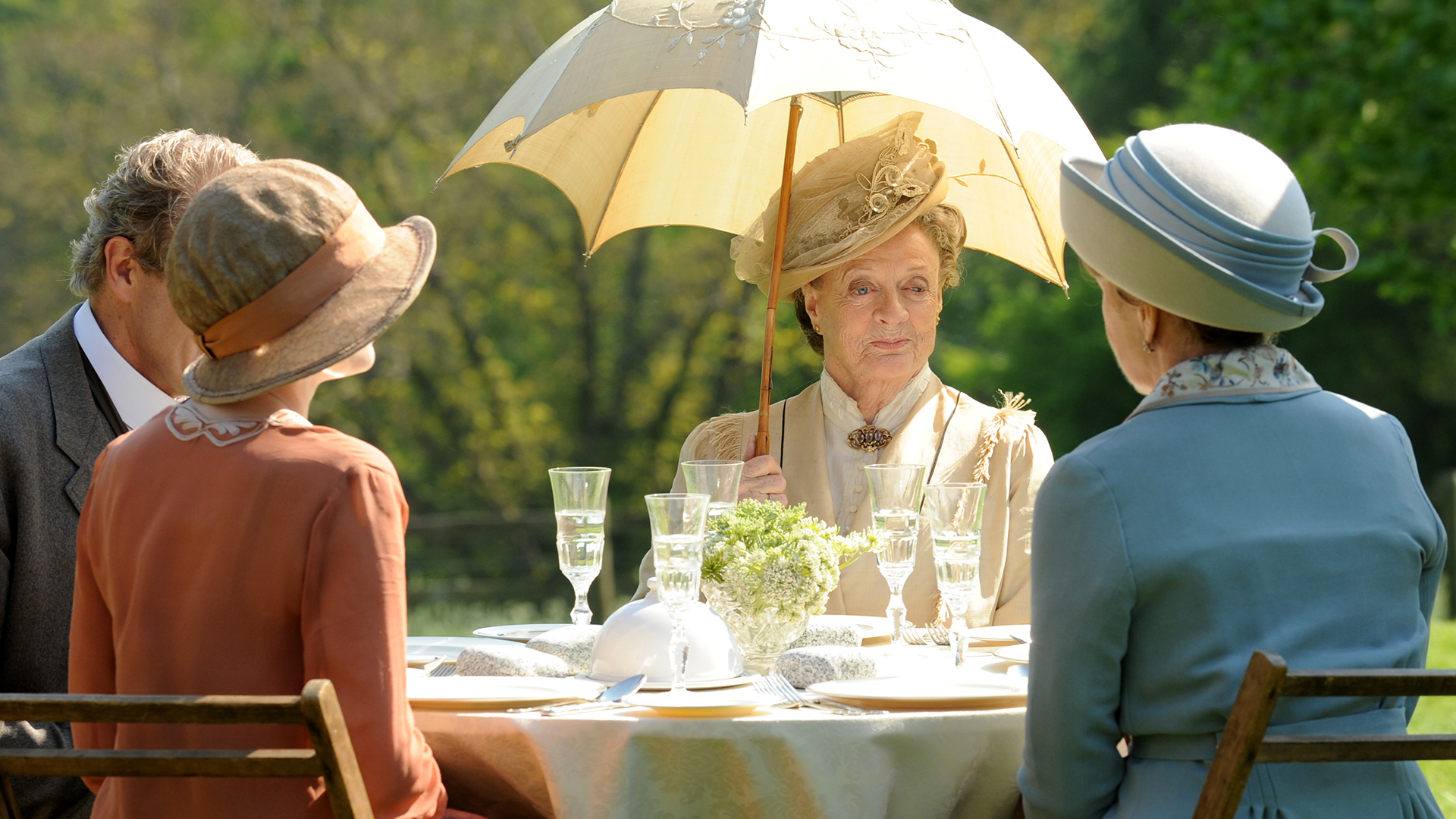 For six seasons and two feature films, Downton Abbey — the sprawling saga of the aristocratic Crawley family and their servants at a lavish Yorkshire estate — has captivated audiences around the world. If you haven't jumped on the Downton bandwagon yet, here are five reasons not to wait another minute.
The Drama
Created and written by Oscar- and Emmy-winner Julian Fellowes, Downton Abbey is melodrama at its absolute finest. Insightful, topical storylines follow dozens of characters as they navigate the intricacies of the human experience and the complicated times in which they live. You're guaranteed to find plenty of addictive, relatable material here.
The History
Set during the early decades of the 20th century, Downton Abbey expertly chronicles one of the most tumultuous periods in British history. We get to witness first-hand the waning power of the aristocracy, the breaking down of class barriers, and the evolving rights of women, among many other seismic upheavals. Not to mention, the exquisite costumes and jaw-dropping attention to period detail in every scene are simply to die for.
The Romance
From the long-lasting marriage-for-money of Lord and Lady Grantham to the tender late-life romance between Mr. Carson and Mrs. Hughes, the against-all-odds relationship between Anna and Mr. Bates, and the scandalous coupling of Lady Sybil and Branson, love is at the heart of Downton Abbey. But nothing is more swoon-worthy than the will-they-or-won't-they courtship between Lady Mary and her cousin and Downton-heir Matthew Crawley. Just try not to end up in a puddle over their scene on the Abbey's snow-covered front steps in the last moments of the Season 2 finale, we dare you.
The Villains
Every story needs a few good antagonists to keep things interesting, and Downton Abbey has them in spades. There's Cora's vindictive lady's maid O'Brien, Violet's vain, gambling maid Denker, Mr. Bates' horrible ex-wife Vera, and Lady Mary's scorned suitor Sir Richard Carlisle, to name a few. But none compare to Thomas Barrow, the handsome, ambitious Downton footman who is forever looking for ways to stir the pot. Kudos to Julian Fellowes for also giving Thomas a heartbreaking gay storyline, making him a villain we ultimately can't help but love.
The Dowager Countess
The inimitable Dame Maggie Smith has never had a role quite like Violet Crawley. The brilliant, gossipy, caring, and flirtatious family matriarch is a wonder to behold, and she delivers all of the most delicious lines in the series. Although Violet elevates every single scene she's in, the complex relationship between her and her liberal cousin Isobel is pure gold.