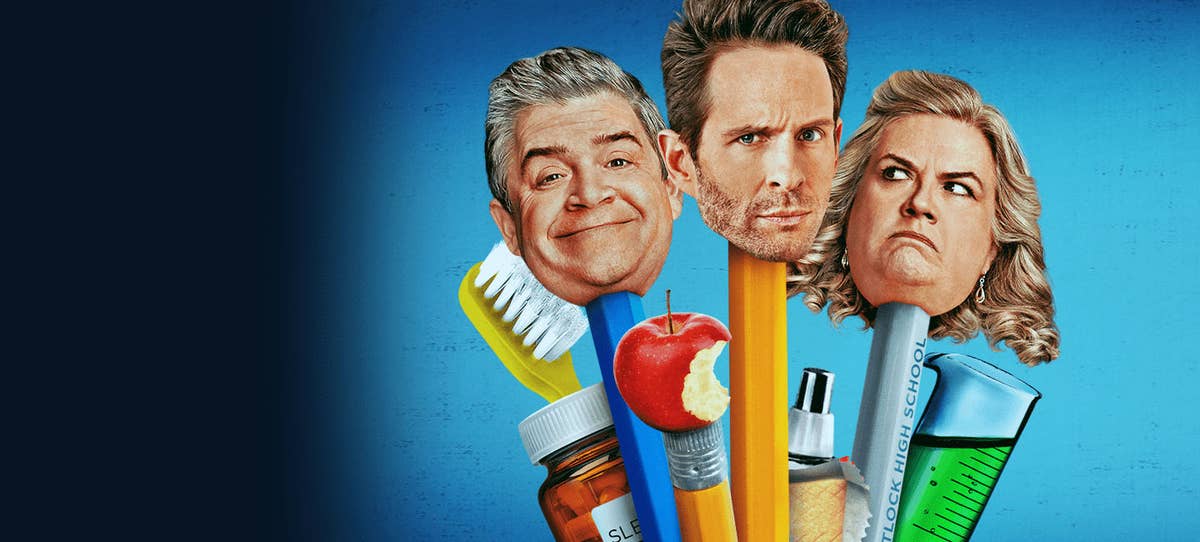 A.P. Bio
Season 3 Available Now
Watch Full Episodes of A.P. Bio
Watch the first episode of Season 3 for free. Watch all Season 3 episodes with Peacock Premium.
A.P. Bio
Comedy • 3 Seasons • TV-14
When Harvard professor Jack Griffin fails to get his dream job, he reluctantly moves back to Ohio to work as a high school Advanced Placement Biology teacher, but he makes one thing clear -- he will not be teaching one bit of biology.
Starring: Glenn Howerton, Patton Oswalt, Lyric Lewis, Mary Sohn, Jean Villepique, Paula Pell
Writer/Executive Producer: Mike O'Brien
Executive Producers: Seth Meyers, Mike Shoemaker, Andrew Singer, Lorne Michaels

Stream thousands of hours of hit movies and TV shows, plus the latest in news, sports and pop culture.
Introducing Peacock from NBCUniversal.