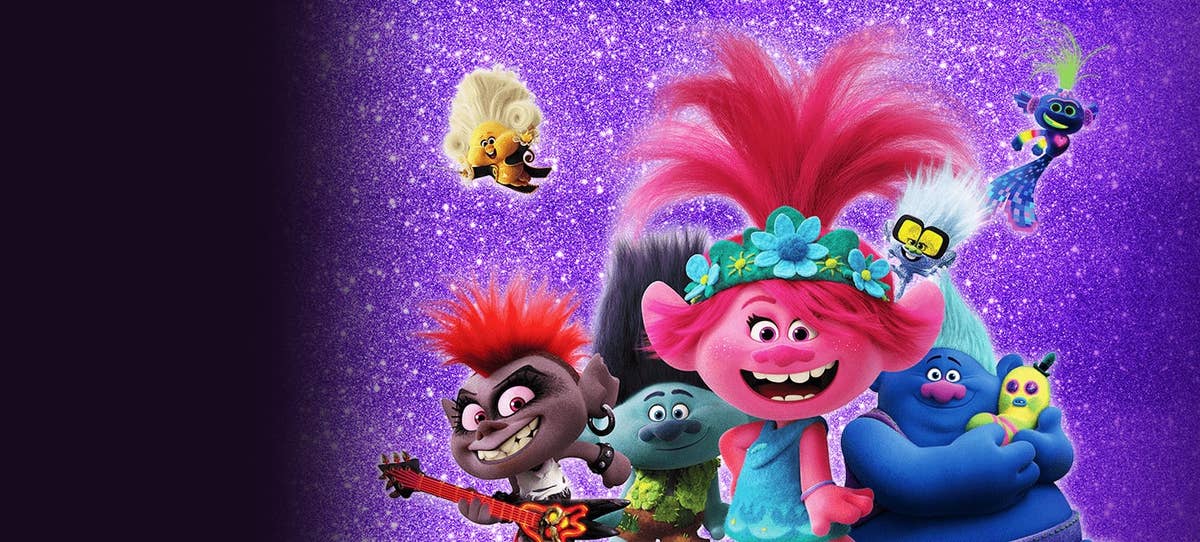 Trolls World Tour
Available Now on Peacock
Trolls World Tour
Kids • PG • 1h 31m
When a rock 'n' roll king and queen set out to destroy other forms of music, Poppy and Branch embark on a daring mission to unite six different troll tribes to save the diverse melodies from becoming extinct.
Starring: Anna Kendrick, Justin Timberlake, Rachel Bloom, James Corden, Ron Funches, Kelly Clarkson, Anderson Paak, Sam Rockwell, George Clinton, Mary J. Blige
Director: Walt Dohrn
Producer: Gina Shay

Stream thousands of hours of hit movies and TV shows, plus the latest in news, sports and pop culture.
Introducing Peacock from NBCUniversal.