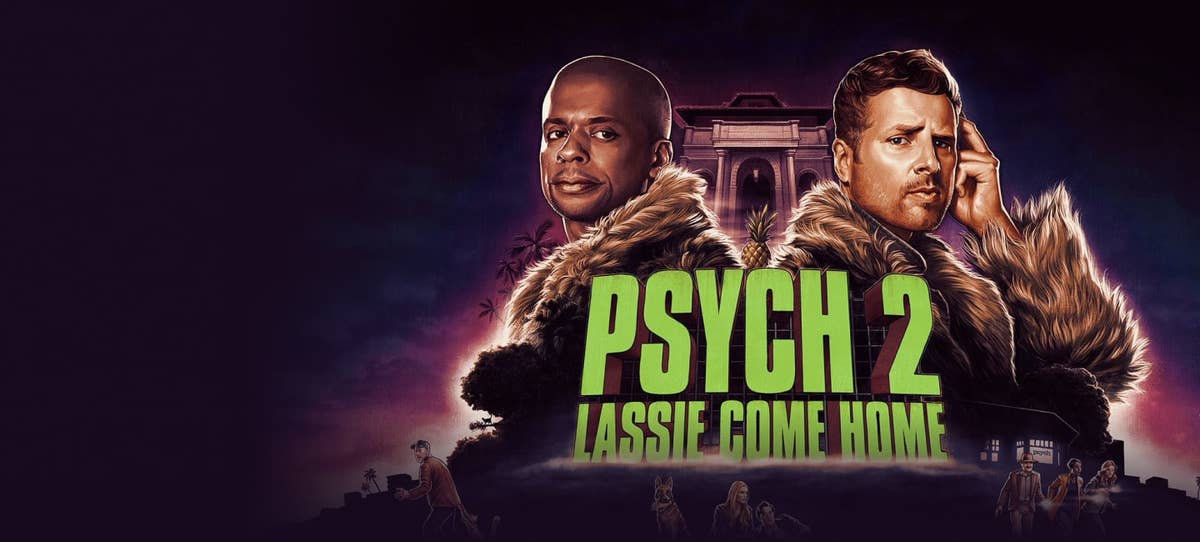 Psych 2: Lassie Come Home
Available Now on Peacock
Psych 2: Lassie Come Home
Available Now on Peacock
Psych 2: Lassie Come Home
Comedy • PG • 1h 28m
Watch Psych 2. Santa Barbara Police Chief Carlton Lassiter (Timothy Omundson) is ambushed on the job and left for dead. Shawn (James Roday Rodriguez) and Gus (Dulé Hill) return to Lassie's side in Santa Barbara and find themselves unwelcome in their old stomping grounds as they secretly untangle a twisted case without the benefit of the police. What they uncover will change the course of their relationships forever.
Starring: James Roday Rodriguez, Dulé Hill, Maggie Lawson, Kirsten Nelson, Corbin Bernsen, Tim Omundson
Writer/Director/Executive Producer: Steve Franks
Writer/Executive Producer/Star: James Roday Rodriguez
Writer: Andy Berman
Executive Producers: Chris Henze, Dulé Hill
Psych 2: Lassie Come Home Cast
James Roday Rodriguez
Shawn Spencer
A pseudo-psychic detective who runs the Psych agency with his best friend Gus.
Stream new movies, hit shows, exclusive Originals, live sports, WWE, news, and more.