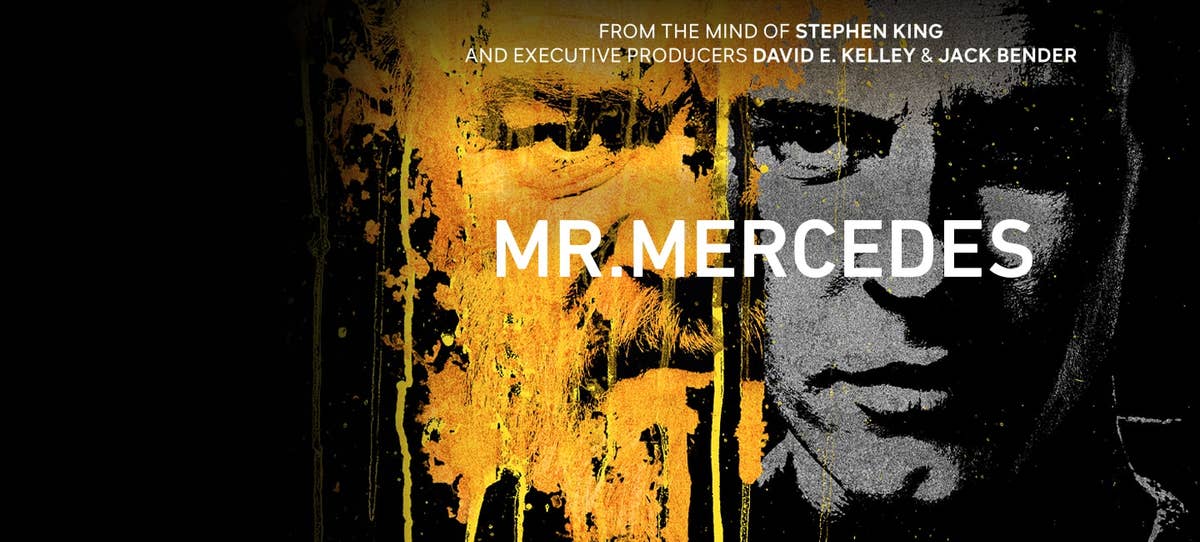 Mr. Mercedes
Available Now on Peacock
Watch Full Episodes of Mr. Mercedes
Watch all Season 1 episodes for free. Watch all Season 2 episodes with Peacock Premium.
Mr. Mercedes
Drama • 2 Seasons • TV-MA
Watch Mr. Mercedes, a crime-drama series based on a Stephen King novel. Retired detective Bill Hodges (Brendan Gleeson) is in an ongoing psychological rivalry with psychopathic serial killer Brady Hartsfield (Harry Treadaway), Mr. Mercedes. Hartsfield taunts and torments the detective through a series of letters and emails forcing him to take on the dangerous, potentially criminal task of bringing the demented killer to justice.
Starring: Brendan Gleeson, Harry Treadaway, Kelly Lynch, Jharrel Jerome, Mary-Louise Parker, Holland Taylor, Justine Lupe, Breeda Wool, Scott Lawrence, Ann Cusack, Jack Huston, Tessa Ferrer, Maximiliano Hernández, Nancy Travis 
Director: Jack Bender 
Writer: David E. Kelley, Stephen King, Sophie Owens-Bender 
Executive Producer: David E. Kelley 
Frequently Asked Questions
There have been three seasons of Mr. Mercedes.

Mr. Mercedes the television series is based on the Bill Hodges novel trilogy by Stephen King.

Stream thousands of hours of hit movies and TV shows, plus the latest in news, sports and pop culture.