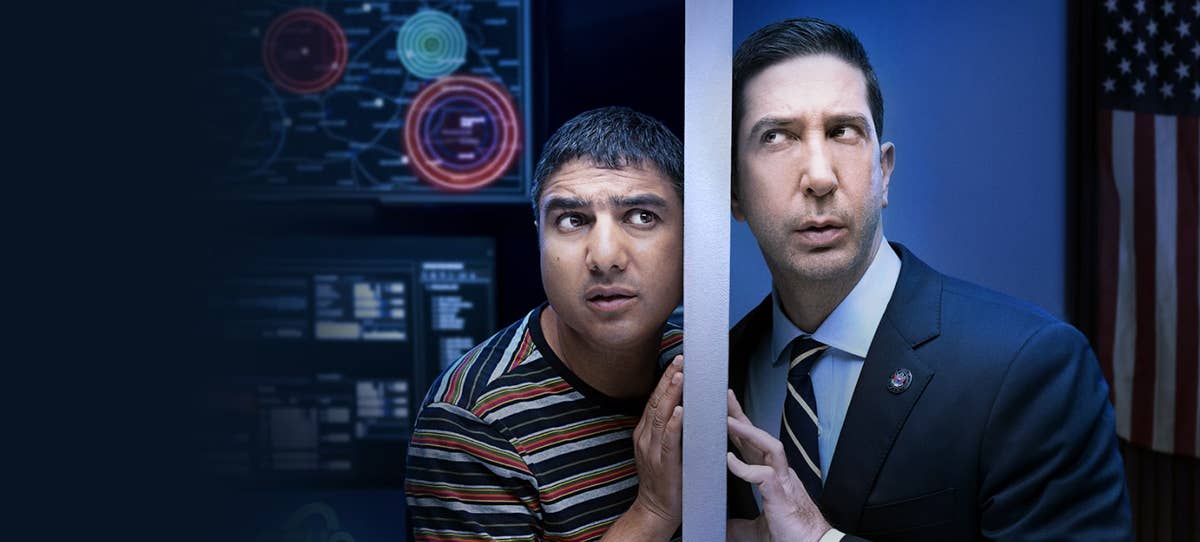 Intelligence
Season 1 Available Now
Intelligence
Comedy • 1 Season • TV-MA
At the U.K.'s geeky, labyrinthine Government Communications Headquarters, a maverick American NSA agent enlists the help of a junior systems analyst in a workplace power grab that threatens to disrupt the team's cybersecurity directives.
Starring: David Schwimmer, Nick Mohammed
Director: Matt Lipsey
Writer/Executive Producer: Nick Mohammed
Executive Producers: David Schwimmer, Nerys Evans, Morwenna Gordon
Co-Executive Producer: Tom Hodges
Producer: Charlie Leech

Stream thousands of hours of hit movies and TV shows, plus the latest in news, sports and pop culture.
Introducing Peacock from NBCUniversal.