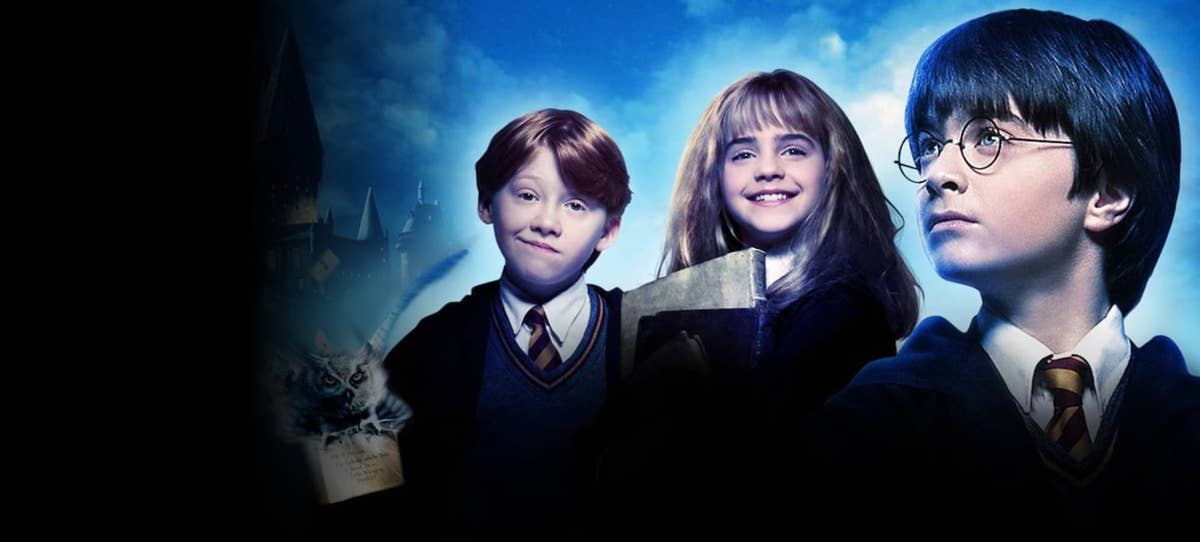 Harry Potter and the Sorcerer's Stone
Currently Not Available on Peacock
Harry Potter and the Sorcerer's Stone
Fantasy • 2001 • PG • 2h 39m
Watch Harry Potter and the Sorcerer's Stone, the first in the Harry Potter film series. Harry Potter (Daniel Radcliffe), an average eleven-year-old boy learns that he's actually a wizard and has been invited to attend Hogwarts School for Witchcraft and Wizardry where he meets friends Ron Weasley (Rupert Grint) and Hermione Granger (Emma Watson).
Starring: Daniel Radcliffe, Rupert Grint, Emma Watson, Richard Harris, Tom Felton, Matthew Lewis, Maggie Smith, Robbie Coltrane
Director: Chris Columbus
Executive Producers: Michael Barnathan, Chris Columbus, Duncan Henderson, Mark Radcliffe
Producers: David Heyman, Tanya Seghatchian
Writers: J.K. Rowling, Steve Kloves
Harry Potter and the Sorcerer's Stone Cast
Daniel Radcliffe
Harry Potter
The boy wizard with a scar as famous as his name

Stream thousands of hours of hit movies and TV shows, plus the latest in news, sports and pop culture.