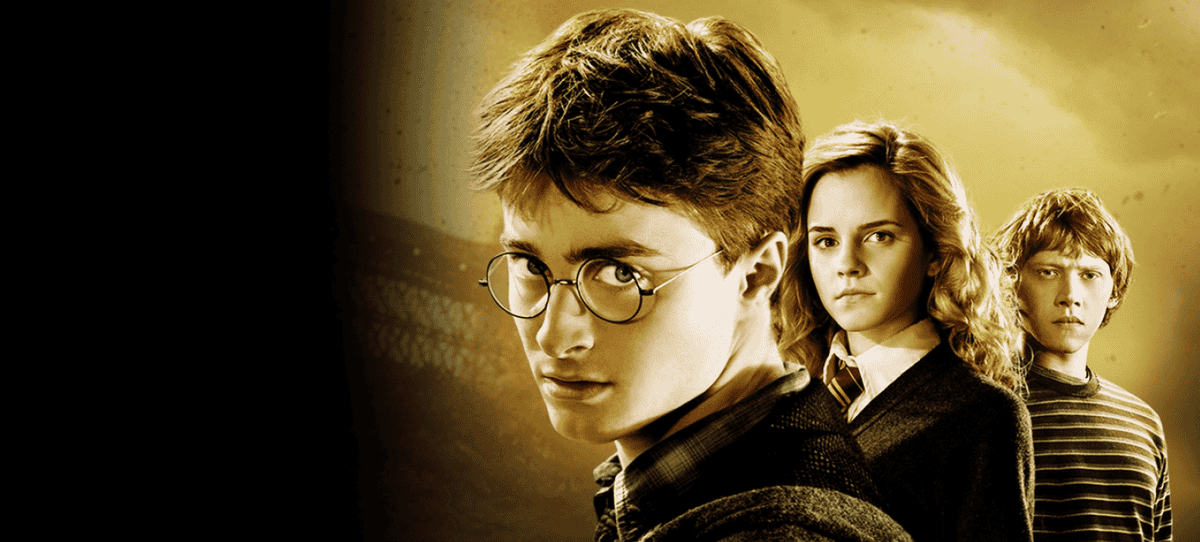 Harry Potter and the Half-Blood Prince
Currently Not Available on Peacock
Harry Potter and the Half-Blood Prince
Fantasy • 2009 • PG • 2h 34m
Watch Harry Potter and the Half-Blood Prince, the sixth in the Harry Potter film series. Dumbledore (Michael Gambon) tries to prepare Harry (Daniel Radcliffe) for the final battle with Lord Voldemort (Ralph Fiennes) while Death Eaters wreak havoc in both the Muggle and Wizard worlds.
Starring: Daniel Radcliffe, Rupert Grint, Emma Watson, Ralph Fiennes, Tom Felton, Helena Bonham Carter, Alan Rickman, Maggie Smith, Michael Gambon, Matthew Lewis
Director: David Yates
Executive Producer: Lionel Wigram
Producers: David Barron, David Heyman, John Trehy
Writer: J.K. Rowling, Steve Kloves
Harry Potter and the Half-Blood Prince Cast
Daniel Radcliffe
Harry Potter
The boy wizard with a scar as famous as his name

Stream thousands of hours of hit movies and TV shows, plus the latest in news, sports and pop culture.