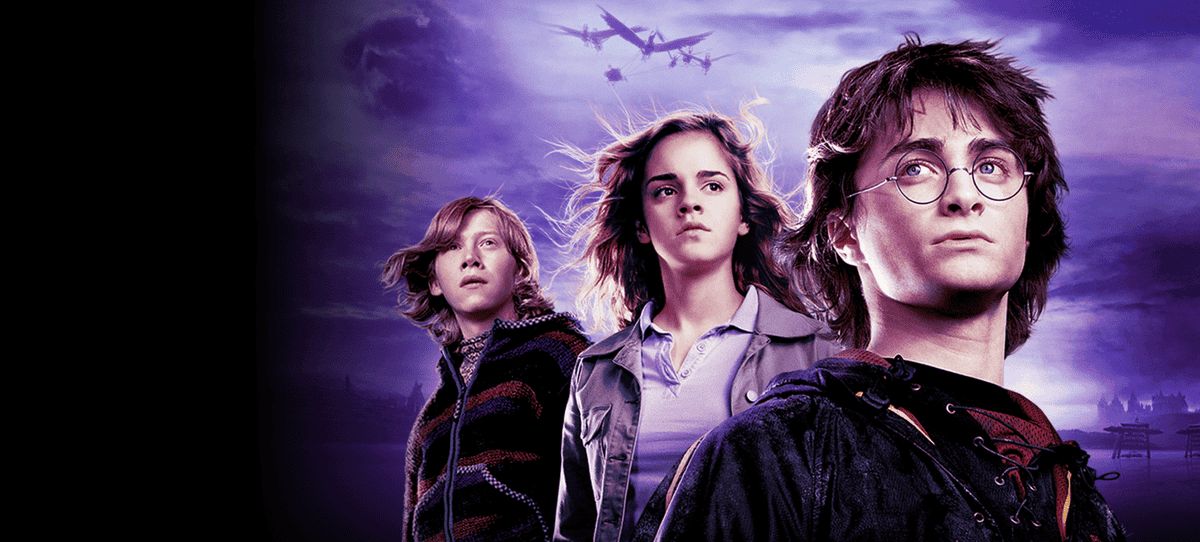 Harry Potter and the Goblet of Fire
Available Now on Peacock
Harry Potter and the Goblet the Fire
Fantasy • 2005 • PG • 2h 37m
Watch Harry Potter and the Goblet of Fire, the fourth in the Harry Potter film series. The Goblet of Fire chooses Harry Potter (Daniel Radcliffe) to compete in the Triwizard Tournament and his friends Ron Weasley (Rupert Grint) and Hermione Granger (Emma Watson) help him prepare.
Starring: Daniel Radcliffe, Rupert Grint, Emma Watson, Gary Oldman, Alan Rickman, Maggie Smith, Michael Gambon, Robert Pattinson, Ralph Fiennes
Director: Mike Newell
Executive Producers: David Barron, Tanya Seghatchian
Producers: David Heyman, Peter MacDonald, Lorne Orleans
Writer: J.K. Rowling, Steve Kloves
Harry Potter and the Goblet of Fire Cast
Daniel Radcliffe
Harry Potter
The boy wizard with a scar as famous as his name
Stream new movies, hit shows, exclusive Originals, live sports, WWE, news, and more.