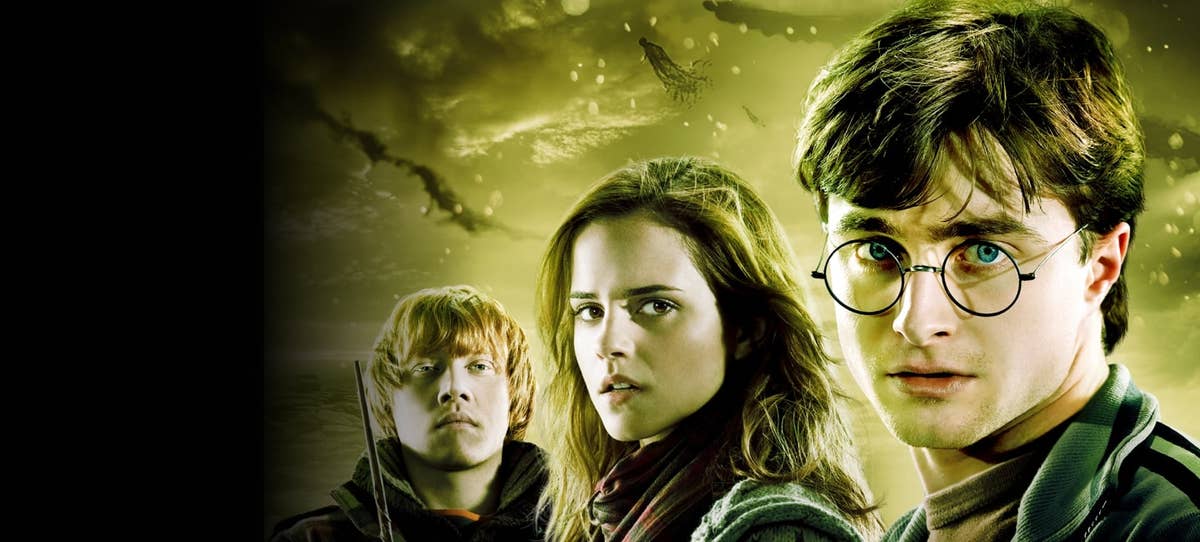 Harry Potter and the Deathly Hallows: Part 1
Currently Not Available on Peacock
Harry Potter and the Deathly Hallows: Part 1
Fantasy • 2010 • PG • 2h 26m
Watch Harry Potter and the Deathly Hallows: Part 1, the seventh in the Harry Potter film series. Harry (Daniel Radcliffe), Ron (Rupert Grint) and Hermione (Emma Watson) set out on a mission to track down and destroy the Horcruxes, the secret to Voldemort's (Ralph Fiennes) power and immortality, as the Death Eaters search for Harry.
Starring: Daniel Radcliffe, Rupert Grint, Emma Watson, Ralph Fiennes, Tom Felton, Helena Bonham Carter, Alan Rickman, Maggie Smith, Michael Gambon, Matthew Lewis
Director: David Yates
Executive Producer: Lionel Wigram
Producers: David Barron, David Heyman, John Trehy, Tim Lewis, J.K. Rowling
Writer: J.K. Rowling, Steve Kloves
Harry Potter and the Deathly Hallows: Part 1 Cast
Daniel Radcliffe
Harry Potter
The boy wizard with a scar as famous as his name

Stream thousands of hours of hit movies and TV shows, plus the latest in news, sports and pop culture.