Stream Your Local NBC Channel & More with Peacock Premium Plus
Watch local news, weather, and NBC shows LIVE, 24/7—plus get over 50 Peacock Channels and tons of ad-free* shows & movies on demand.
*Due to streaming rights, a small amount of programming will still contain ads (Peacock channels such as your local NBC channel, events, and a few shows and movies).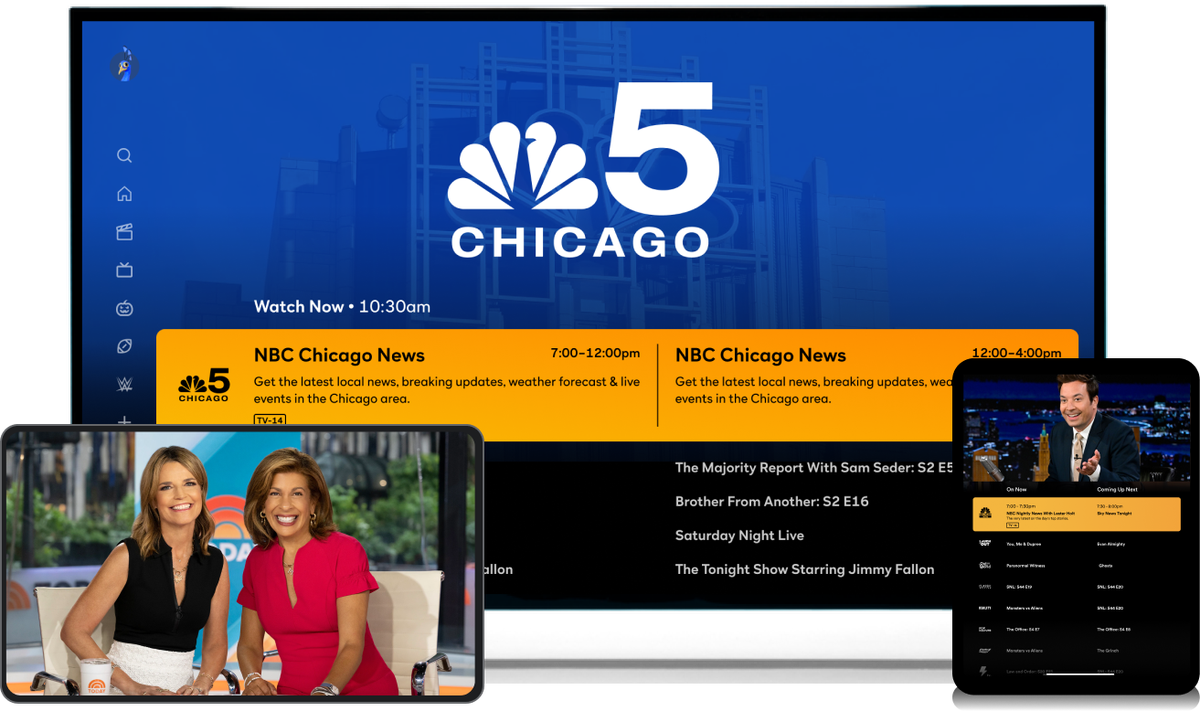 From TODAY to The Tonight Show and everything in between, stream your local NBC channel LIVE.