USA Insider Exclusive
Create a free profile to get unlimited access to exclusive show news, updates, and more!
Sign Up For Free to View
How to Watch the Eurovision Song Contest on Peacock
Europe's biggest musical event of the year is streaming exclusively on Peacock.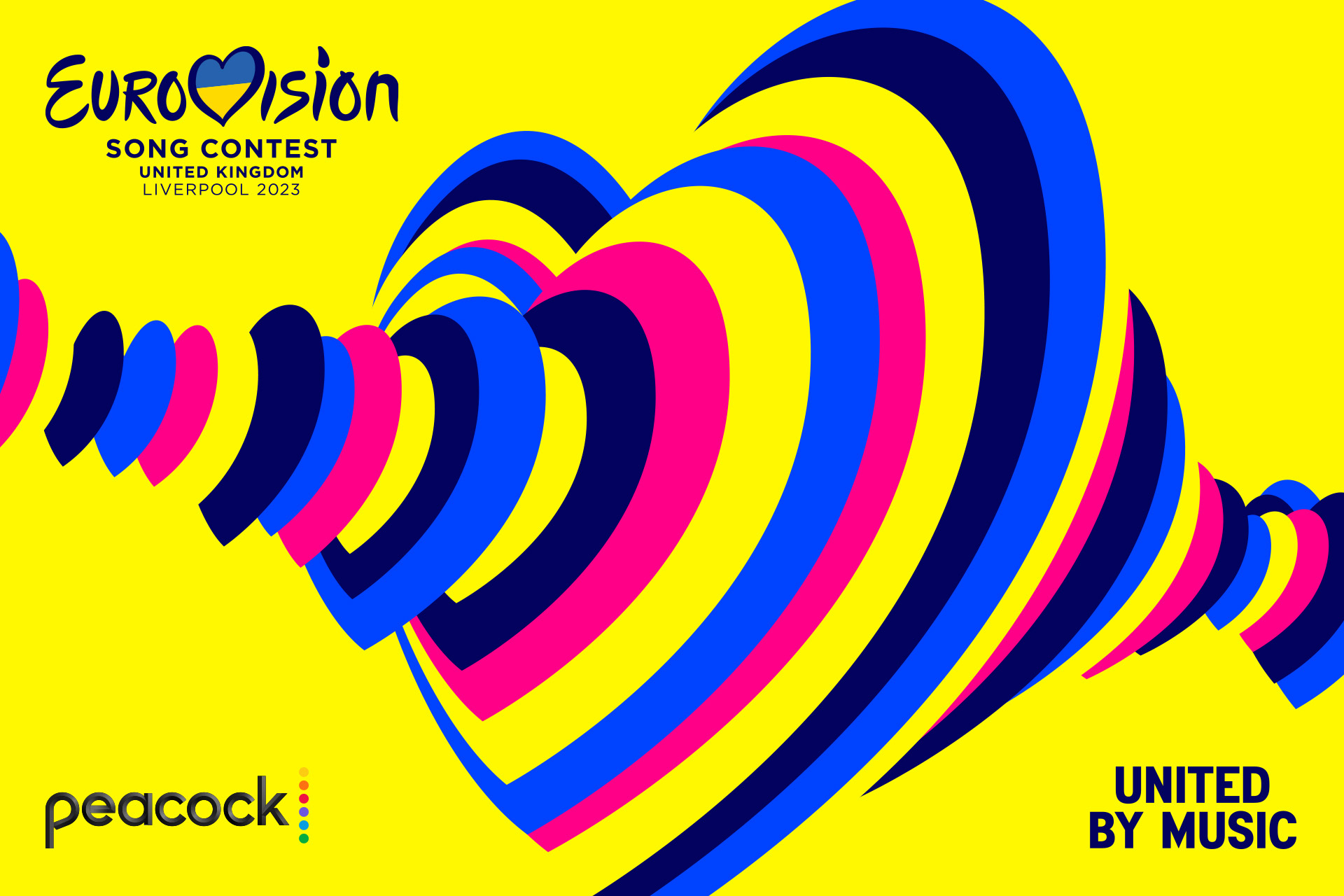 For nearly 70 years, Europeans from every corner of the continent have been glued to their televisions each May for the annual European Song Contest. When it began in 1956, the live, transnational broadcast was not just a way to bring war-torn Europe back together, it was a technological marvel. The same is true today. The week-long, boundary-pushing, multi-show spectacular was watched live by 161 million people last year — that's more than the audience of The Super Bowl, the Macy's Thanksgiving Day Parade, the Oscars, the Emmys, and the Grammys combined! Why would you even consider missing this? You shouldn't, and luckily both the semi-finals and the Eurovision 2023 Grand Final are streaming live in the U.S. exclusively on Peacock.
What is Eurovision?
The Eurovision Song Contest is an international songwriting competition organized annually by the European Broadcasting Union. Broadcasters from every participating country select one song to represent them at Eurovision, usually through a national competition. This year, 37 different countries from Europe and beyond will be competing. The songs must be original and no more than three minutes long, and no more than six performers can take the stage for any performance. The winner of Eurovision is decided by two forms of voting — a jury of five music industry experts from each country, and live votes cast by viewers, who can vote by telephone, SMS, or via the official Eurovision app.
Lots of Eurovision artists have gone on to big international success, including Celine Dion, who won the contest in 1988 (representing Switzerland), and more recently the multi-platinum glam rock band Måneskin from Italy, who won in 2021 (and who also picked up a Grammy® nomination for Best New Artist this year), and Rosa Linn from Armenia, who came in 20th last year, but whose song "Snap" became a global smash hit. She's on tour with Ed Sheeran this summer. But the biggest success of all was ABBA, the Swedish winners of Eurovision in 1974, who blew the audience away with their impossibly catchy song "Waterloo," and who went on to achieve stratospheric superstardom the world over.
Why Should I Watch Eurovision?
The Eurovision Song Contest is an irresistible blend of international competition, awesome songs, and spectacular pageantry. The participating acts go all out with their staging, each trying to outdo the others with costumes, effects, and visual design. It's exciting, unique, and often quite wacky. We definitely don't have anything like it in the U.S.
This year's competition is hosted by three popular British personalities, including singer/dancer Alesha Dixon, comedian and talk show host Graham Norton, and Emmy®-winning actress Hannah Waddington (Ted Lasso), as well as Ukrainian singer Julia Sanina.
Where Is Eurovision 2023 Being Held?
Typically, the winner of the previous year's contest hosts the following year. However last year's winner was Ukraine with the song "Stefania" by the band Kalush Orchestra, a hip hop group that uniquely blends Ukrainian folk melodies into their songs. Due to the ongoing conflict in Ukraine, the U.K. graciously stepped in and is hosting Eurovision 2023 in Liverpool, at the iconic Liverpool Arena.
How Can I Watch Eurovision?
There are two semi-finals, in which the initial 37 acts will be narrowed down to 26, and the Grand Final, during which the winner of Eurovision 2023 will be selected. All three Eurovision 2023 shows are streaming LIVE, only on Peacock.
Semi-final #1: Tuesday May 9 at 3p ET
Semi-final #2: Thursday May 11 at 3p ET
Grand Final: Saturday May 13 at 3p ET
Plus, for the Grand Final, you can also Watch With Johnny Weir LIVE, only on Peacock. Johnny returns to Peacock to provide his signature brand of commentary and analysis to the goings-on at Eurovision. His live stream begins at 2:55p ET on May 13.
And this year, for the first time ever, U.S. viewers can vote for the winners! Our votes will be counted in the "Rest of the World" category. You can learn more and cast your vote live at https://eurovision.tv/about/voting.
Stream the 2023 Eurovision Song Contest on Peacock
Find more music-related movies, shows, and concerts on Peacock