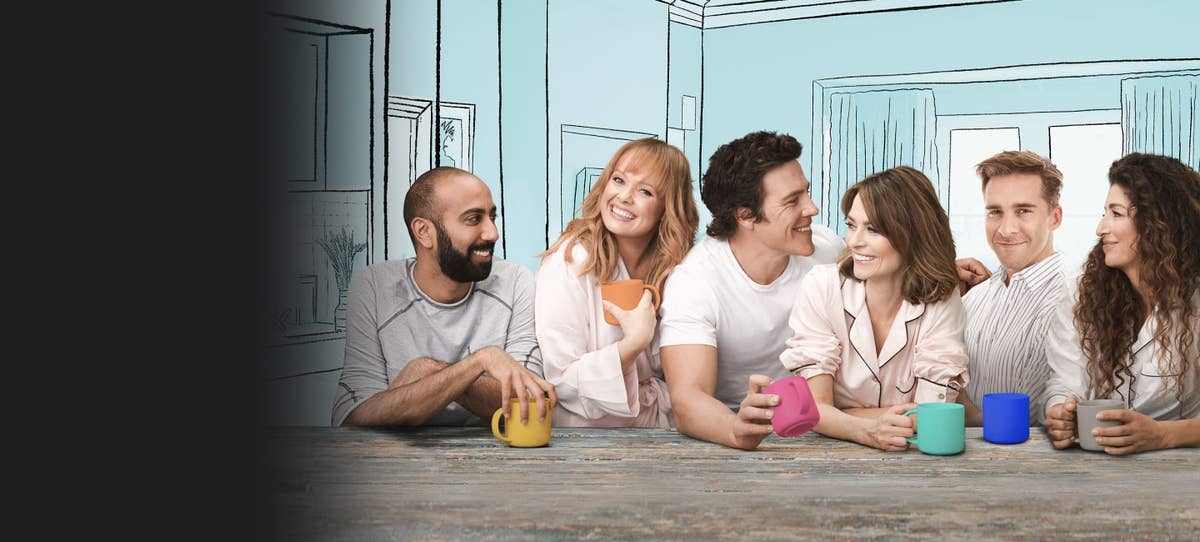 Five Bedrooms
Season 1 Now Available
Five Bedrooms
Drama • 1 Season • TV-MA
Five singles meet at, of all places, the singles' table at a wedding. After several bottles of champagne, they decide to pitch in and buy a house together. Five singles buy a house together – what could go right?  It's a grand social experiment with one glaring problem: they'll have to actually live with each other. All while journeying together through disasters, life-turning crises, and moments of love, joy and heartbreak.
Starring: Kat Stewart, Stephen Peacocke, Doris Younane, Katie Robertson, Roy Joseph, Hugh Sheridan
Creators: Michael Lucas, Christine Bartlett, Leigh McGrath, Nathan Mayfield & Tracey Robertson
Executive Producers: Nathan Mayfield, Tracey Robertson
Writers/Co-Executive Producers: Michael Lucas, Christine Bartlett
Series Producer: Pino Amenta

Stream thousands of hours of hit movies and TV shows, plus the latest in news, sports and pop culture.
Introducing Peacock from NBCUniversal.