USA Insider Exclusive
Create a free profile to get unlimited access to exclusive show news, updates, and more!
Sign Up For Free to View
How to Watch the US Open Cup 2023
The 2023 US Open Cup Semifinals are this Wednesday, and one matchup is on everyone's mind: Lionel Messi and Inter Miami CF vs. The MLS-Leading FC Cincinnati. We'll tell you how to see it all.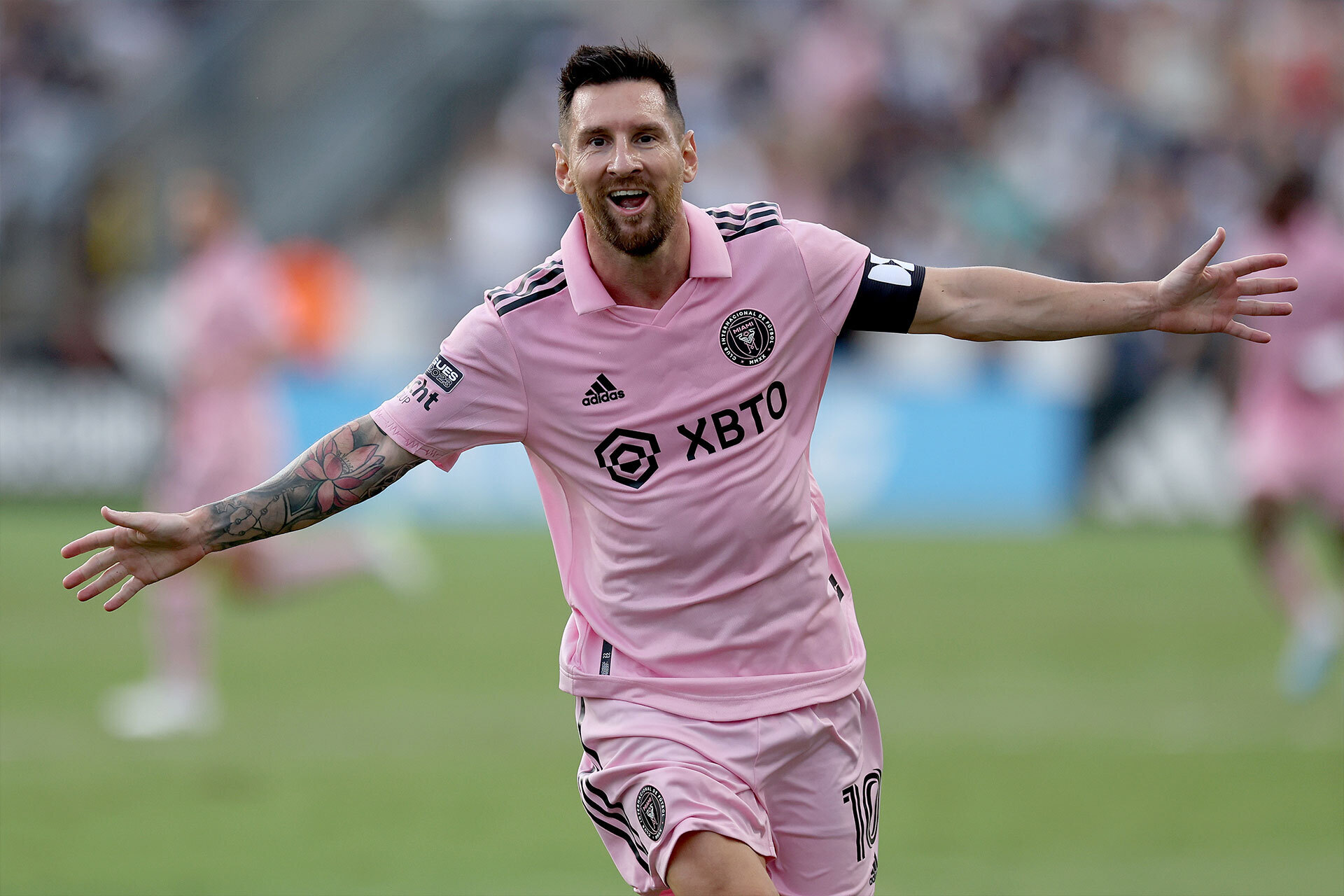 The US Open Cup enters the semifinal round on Wednesday, Aug 23. This knockout-style tournament is the oldest men's soccer competition in the United States, dating back to the National Challenge Cup in 1914. It's an exciting time for soccer fans around the country because we get to see clubs from MLS, USL Championship and League One, NISA, MLS Next Pro, and a few amateur clubs in the earlier rounds. It's a reminder of just how much soccer there is in the US, and maybe a chance to find your new favorite local club, depending on where you live. 
Now in the semi-final round, we're down to four teams: Inter Miami CF, FC Cincinnati, Houston Dynamo, and Real Salt Lake. All are exciting teams that have been playing some truly dazzling soccer lately. Only one though has Messi. Lionel Messi made headlines earlier this year by joining Inter Miami, and he's been making huge waves in MLS. You're gonna want to see him in action. 
How Can I Watch the US Open Cup? 
The absolute best way to watch the US Open Cup, and soccer in general, is in Spanish on Telemundo and Peacock. Peacock is the only place you can stream live Spanish coverage of the US Open Cup semifinals. The Spanish broadcast is home to the most exciting announcers in the sport, and you don't want to miss hearing their calls when Messi makes magic. It's the most emotional, thrilling, edge-of-your-couch way to experience a soccer game, and it's streaming on Peacock. 
What Is the US Open Cup 2023 Schedule 
Both semifinal matches of the 2023 US Open Cup take place on Wednesday, Aug 23. Here's when the matches are scheduled to take place: 
Wednesday at 7p ET: Inter Miami CF vs. Cincinnati FC 
Wednesday at 9:30p ET: Houston Dynamo vs. Real Salt Lake 
What Can I Expect from Inter Miami CF vs. Cincinnati FC? 
This is the match everyone's talking about right now. Lionel Messi joined Inter Miami and changed the landscape of American soccer. He is amazing to watch, and all eyes will be on him for this game. How much of an advantage will he bring to this matchup? It's too early to tell, but he's expected to be a huge difference maker on this team.  
On the other side, Cincinnati FC is the best team in Major League Soccer right now. They're at the top of the Eastern Conference, and they have more wins than Western Conference-leader, St. Louis. Miami is currently at the bottom of the Eastern Conference table, but most of that is from before Messi joined. Both of these teams have serious weapons at their disposal now, and this may end up being the most exciting American soccer match of the year. 
What Can I Expect from Houston Dynamo FC vs. Real Salt Lake 
Over in the Western Conference, Houston has a shot at their second US Open Cup title in six years. They're currently in sixth place in the MLS standings, but have shown real promise in this tournament. There's a lot of pressure on them in this matchup, but they've shown they can handle it with style. 
Real Salt Lake has been a beast in the Western Conference, rising to third place in the rankings. They field an exciting team that's built up real momentum heading into the semifinal round. Messi may be the star of the early match, but any contest featuring Real Salt Lake is not one to sleep on. 
Who Won the US Open Cup in 2022? 
Last year's US Open Cup champion was Orlando City FC It was their first time taking the title, and they beat USLC's Sacramento Republic FC to do it. This year, the defending champions didn't fare as well, losing in the Round of 32 to Charlotte.  
When Does Messi Play Again? 
Lionel Messi will play for Inter Miami CF against Cincinnati FC on Wednesday, Aug 21 at 7p ET. You can watch every Messi moment LIVE en Español on Peacock and Telemundo. 
Watch US Open Cup 2023 on Peacock.