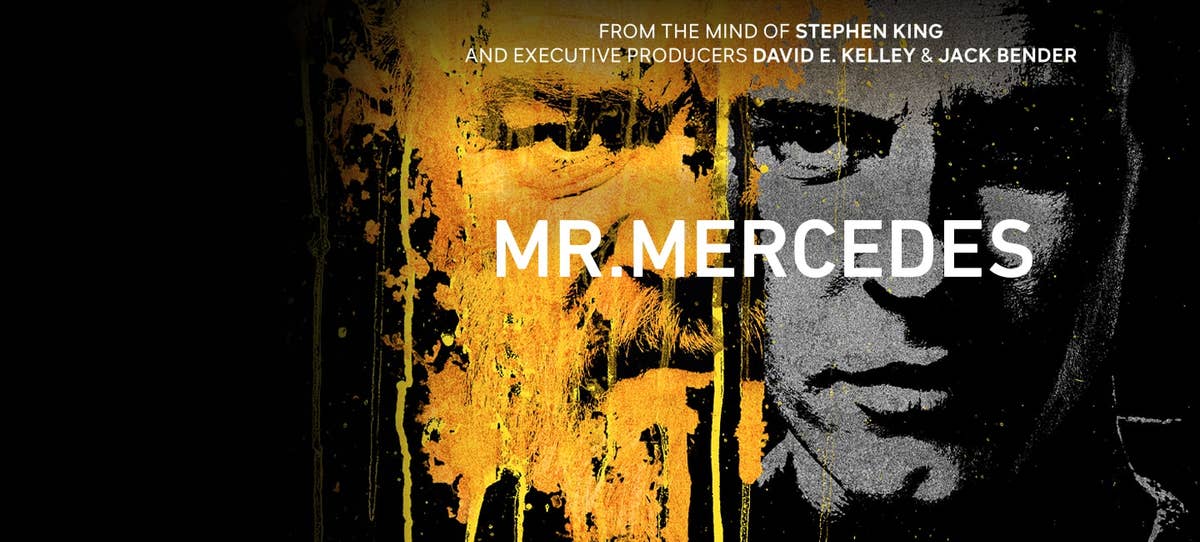 Mr. Mercedes
Available Now on Peacock
Watch Full Episodes of Mr. Mercedes
Watch all Season 1 episodes for free. Watch all Season 2 episodes with Peacock Premium.
Mr. Mercedes
Drama • 2 Seasons • TV-MA
A retired detective sets out on a dangerous and potentially felonious crusade when a serial killer begins tormenting him through a series of letters and emails.
Starring: Brendan Gleeson, Harry Treadaway, Kelly Lynch, Jharrel Jerome, Mary-Louise Parker, Holland Taylor, Justine Lupe, Breeda Wool, Scott Lawrence, Ann Cusack, Jack Huston, Tessa Ferrer, Maximiliano Hernández, Nancy Travis 
Director: Jack Bender 
Writer: David E. Kelley, Stephen King, Sophie Owens-Bender 
Executive Producer: David E. Kelley 

Stream thousands of hours of hit movies and TV shows, plus the latest in news, sports and pop culture.
Introducing Peacock from NBCUniversal.