USA Insider Exclusive
Create a free profile to get unlimited access to exclusive show news, updates, and more!
Sign Up For Free to View
Which Big Ten Football Games Are on Peacock?
Big Ten Football is coming to Peacock. Check out the full schedule to find out when your favorite teams are playing.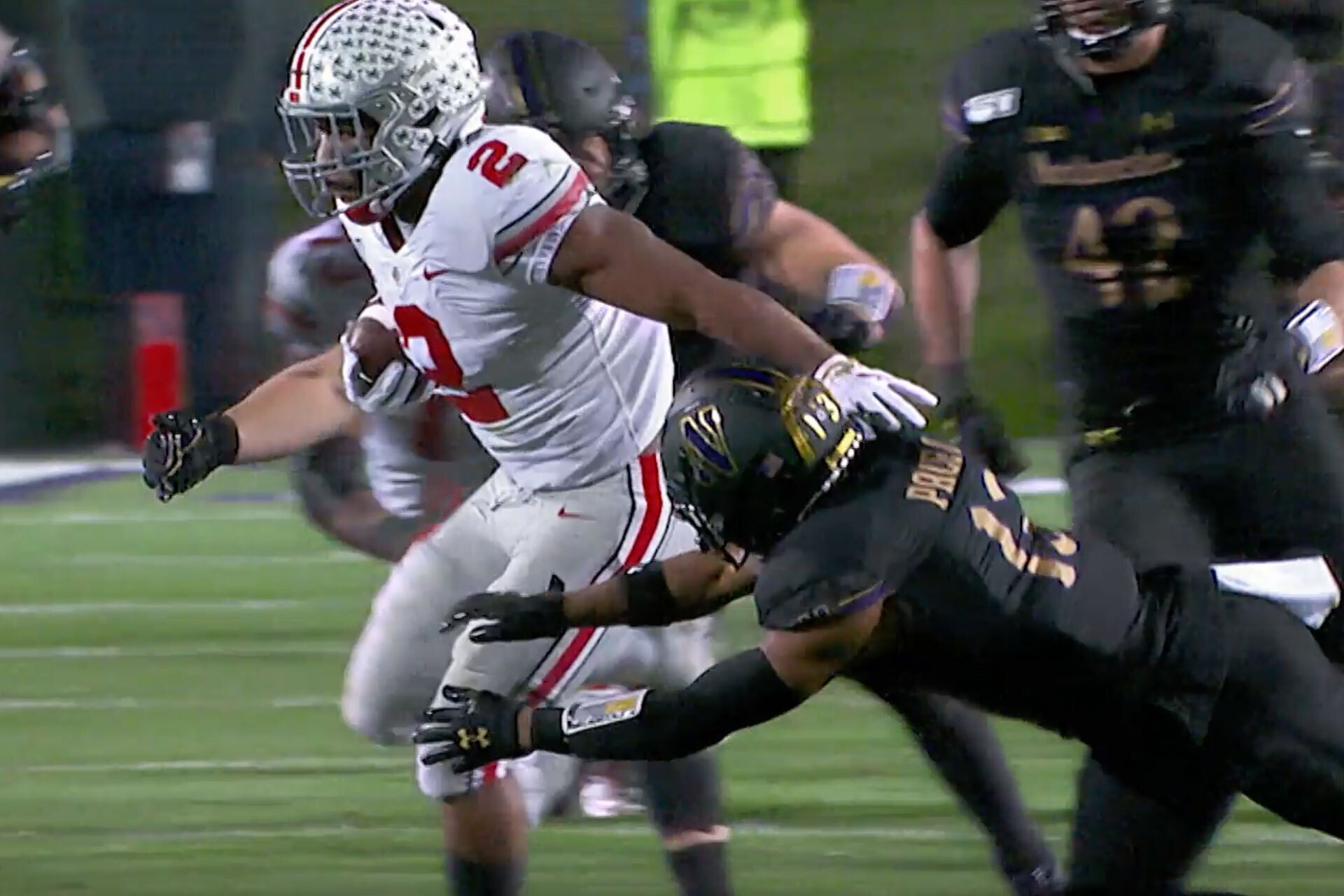 There are few environments more electrifying than a Big Ten football crowd. Thousands of students, alumni, and just plain fans pack into some of the biggest stadiums in the country, screaming and singing their hearts out for their favorite team. This fall, Peacock is bringing all that excitement right to your living room. Watch exclusive Big Ten Saturday and primetime Big Ten Saturday Night games all season long, and you can feel the thrill of a Big Ten crowd no matter how far from the stadium you might be. Want to know when you can see your favorite team crush the competition? Or even when you might see your bitterest rival fail spectacularly? We'll tell you when and where you can watch every Big Ten Saturday game. 
Which Games Are Exclusively on Peacock? 
Nine games this season will only be available on Peacock. These will be Big Ten Saturday games that take place during the day. The remaining 15 games will be available on both Peacock and NBC. Those, except for the game on Black Friday, will take place at night as part of Big Ten Saturday Night. For now, only three of the exclusive games have been announced , but they're big contests you don't want to miss. 
Is the Full Season Schedule Out Yet? 
Big Ten assigns games as the season goes on. While the matchups are decided already, who will air them and at what time have not been. Most primetime games through Nov 24 have been scheduled though, and we'll keep this post updated as more games are announced. For now, break out your old school apparel and get ready to join the party. 
What Big Ten Football Games Will Be on Peacock and NBC? 
To date the games that have been announced are: 
Sept 2 at 12p ET: East Carolina vs. (2) Michigan – Exclusively on Peacock 
Sept 2 at 7p ET: West Virginia vs. (7) Penn State – On Peacock and NBC 
Sept 9 at 12p ET: Delaware vs. (7) Penn State – Exclusively on Peacock 
Sept 9 at 7p ET: Charlotte vs. Maryland – On Peacock and NBC 
Sept 16 at 4:30p ET: (10) Washington vs. Michigan State – Exclusively on Peacock 
Sept 16 at 7p ET: Syracuse vs. Purdue – On Peacock and NBC 
Sept 23 at 7p ET: (3) Ohio State vs. (13) Notre Dame 
Oct 14 at 7p ET: (6) USC vs. (13) Notre Dame 
Nov 11 at 7p ET: Michigan State vs. (3) Ohio State 
Nov 24 at 7p ET: (7) Penn State vs. Michigan State 
Keep checking back throughout the season as more games get announced. Until then, GO [YOUR SCHOOL HERE]!