USA Insider Exclusive
Create a free profile to get unlimited access to exclusive show news, updates, and more!
Sign Up For Free to View
How to Watch 'Nope' (And More Like It) on Peacock
Oscar-winning filmmaker Jordan Peele's latest hit is a genre-bending masterpiece.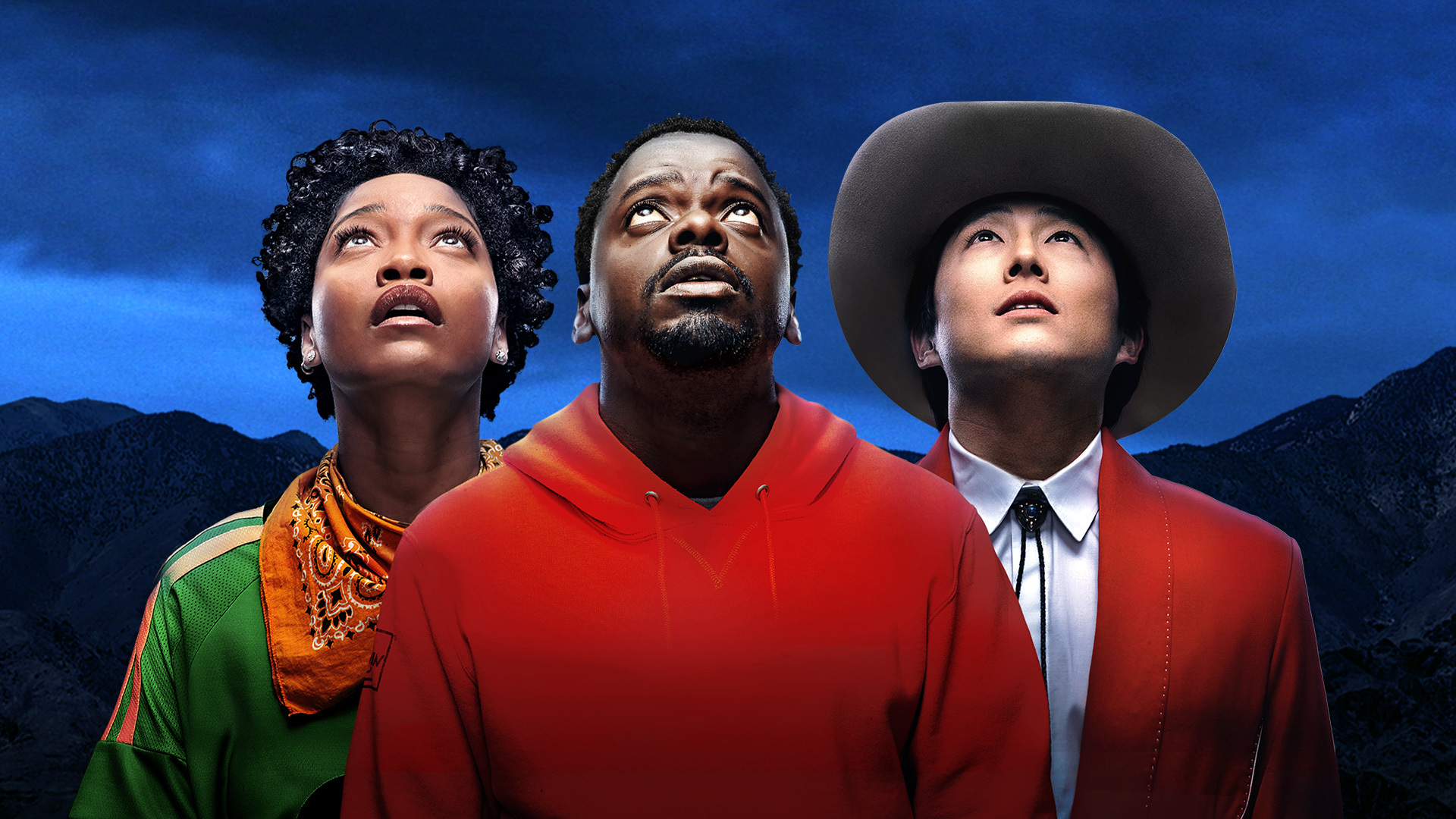 Like a flying saucer descending on a Los Angeles ranch, the spectacle of Nope is finally yours to behold on Peacock.  
The latest from Oscar-winning filmmaker Jordan Peele is an epic sci-fi nightmare packed with knockout performances from Daniel Kaluuya and Keke Palmer (among many others), beautifully mounted images from cinematographer Hoyte van Hoytema, and chilling original tunes from Michael Abels that'll have you running for the hills — or a defunct Fry's Electronics, whichever is closest.  
Only three movies deep into his career, Peele has established himself as one of the most singular voices working in Hollywood today. That doesn't make it easy for us to recommend other movies "like" Nope, but if there's one thing we've learned from Kaluuya's OJ and Palmer's Em, it's that nothing can stand in the way of a content creator and their content.  
So, in the spirit of OJ and Em, below is everything you need to know about Nope's streaming premiere, followed by a handful of movies you might consider adding to your queue afterwards. 
When is Nope available to stream on Peacock?  
Nope gets its exclusive streaming premiere Nov 18.  
How do I watch Nope? 
Sign up for Peacock Premium. 
More movies to watch if you loved Nope:
1. E.T. (1982) 
Steven Spielberg's influence is everywhere in Nope, from the movie's fixation on Hollywood spectacle to its scrappy protagonists, to its unapologetic sense of wonder and adventure. So, why not revisit the legendary director's enduring classic centered around a child making contact with a friendly extraterrestrial? The movies might depict two very different world views but there is no denying that they are spiritually connected (and literally connected by an outstretched finger — IYKYK). 
2. Jurassic World Franchise 
While we're on the topic of Spielberg, we'd be remiss not to mention the blockbuster smash series which he kickstarted. These films, like Nope, get at the human impulse to control and exploit foreign creatures and clearly still strike a chord with movie-goers today; Jurassic World Dominion, the latest installment, brought in over 1 billion dollars at the worldwide box office.  
*Note: Colin Trevorrow (not Spielberg) is the director of all of the Jurassic offerings currently available on Peacock. 
Watch Jurassic World and Jurassic World Dominion on Peacock 
3. Dark Encounter (2019) 
You certainly won't find a run-of-the-mill alien abduction story here. This indie-horror film from director Carl Strathie hinges on the mysterious disappearance of an eight-year-old girl and a series of strange and terrifying events that follow. Like Nope, it successfully conjures a sense of doom and gloom around the sky and packs a big punch in its third act. 
Watch Dark Encounter on Peacock  
4. King Kong (2005) 
If you've seen Nope, you have thoughts about the ape subplot. If you haven't seen Nope, you've heard from someone with thoughts about the ape subplot. Enter: King Kong, a quintessential ape story that interrogates our collective deep-seated fear of monkeys and their capacity for violence against humans. This particular remake from Peter Jackson features an unforgettable performance from Naomi Watts who, just like Em, plays an aspiring actress thrown completely off course by an unexpected visitor.  
5. Communion (1989) 
This campy cult-classic based on the book of the same name stars Christopher Walken as Whitley Strieber, a writer living in New York City who has a life-altering run-in with aliens while staying in a cabin upstate. Let's just say: Communion has a very different vision of extraterrestrial life but the two find common ground in their themes of coastal-minded families butting heads with the supernatural.  
Stream Nope on Peacock now. 
Note: Content availability may vary over time.