USA Insider Exclusive
Create a free profile to get unlimited access to exclusive show news, updates, and more!
Sign Up For Free to View
7 Reasons You Need to Be Watching Suits (Again)
Namely, Suits is a g-ddamn good show.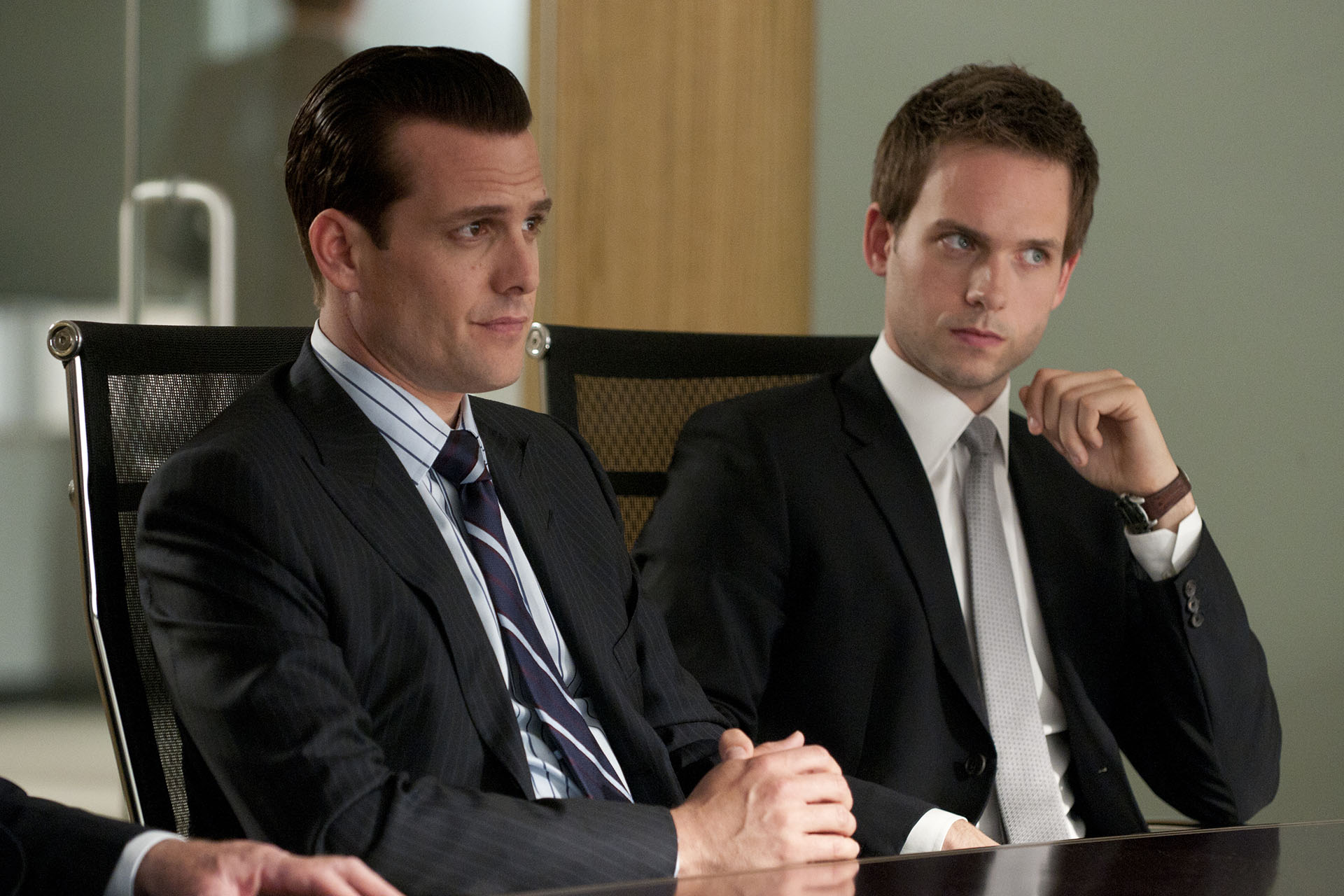 If you haven't watched Suits yet, we hereby summon you to stream all nine seasons now on Peacock. If you have seen one of the most notable legal dramas in history, listed below is evidence of why it's worth a second — or third — stream. Here's the whole-truth-and-nothing-but on the long-running USA hit, streaming now:
The Stakes Are High from The Beginning
Mike Ross (Patrick J. Adams) doesn't have a law degree but when he wows big-time Manhattan corporate lawyer Harvey Specter (Gabriel Macht), he becomes a new associate at a law firm. Between Harvey's best-closer-in-town career, the firm's killer reputation, and Mike's future constantly on the line, you're left hanging on the edge of your seat.
Catch the Movie References
Sprinklings of movie magic appear throughout the entire series. If you are a film buff, the dialogue is right up your alley. Second go around with Suits? See if you can pick out which iconic movie quotes are being referenced by the characters.
The Wardrobe
Nobody — and we mean nobody — wears couture like Jessica Pearson (Gina Torres). Every outfit is a stunner and the rest of the cast cuts a figure with their in-office fashions — from Sarah Rafferty in Donna Paulsen's sleek dresses to Meghan Markle in Rachel Zane's iconic pencil skirts.
You'll Get Litt Up
It doesn't take long before the dedicated Louis Litt (Rick Hoffman) will steal your heart with his love of cats, mudding, opera, and Prunies — not to mention his competitive banter with Harvey, which adds laughable and lovable moments to the drama.
The Steamy Slow Burns
The only thing better than the characters on Suits, is their undeniably magnetic chemistry. Watching the #DARVEY dance never gets old, and Mike and Rachel's journey is full of fun surprises throughout the series.
You'll Actually Learn Stuff
Not just legal jargon. Suits is infused with life lessons from the influential, sharp, and sassy Donna. Then there's Harvey, who may be cocky, but he has the chops to own it. Watching him teach Mike how to stay one step ahead of everyone will make you feel ready to take the bar by the end.
It Ages Like Harvey's Single Malt Scotch.
Suits ran for nine seasons beginning in 2011 and it only gets better with time, including the theme song Ima Robot's "Greenback Boogie." The captivating storylines, witty dialogue, and exceptional acting is still worth watching, and we predict this show will go down in TV history as smooth as a Pearson Specter Litt nightcap!