USA Insider Exclusive
Create a free profile to get unlimited access to exclusive show news, updates, and more!
Sign Up For Free to View
First Look: The Continental: From the World of John Wick
Prepare for check-in with these new images from the John Wick three-part event.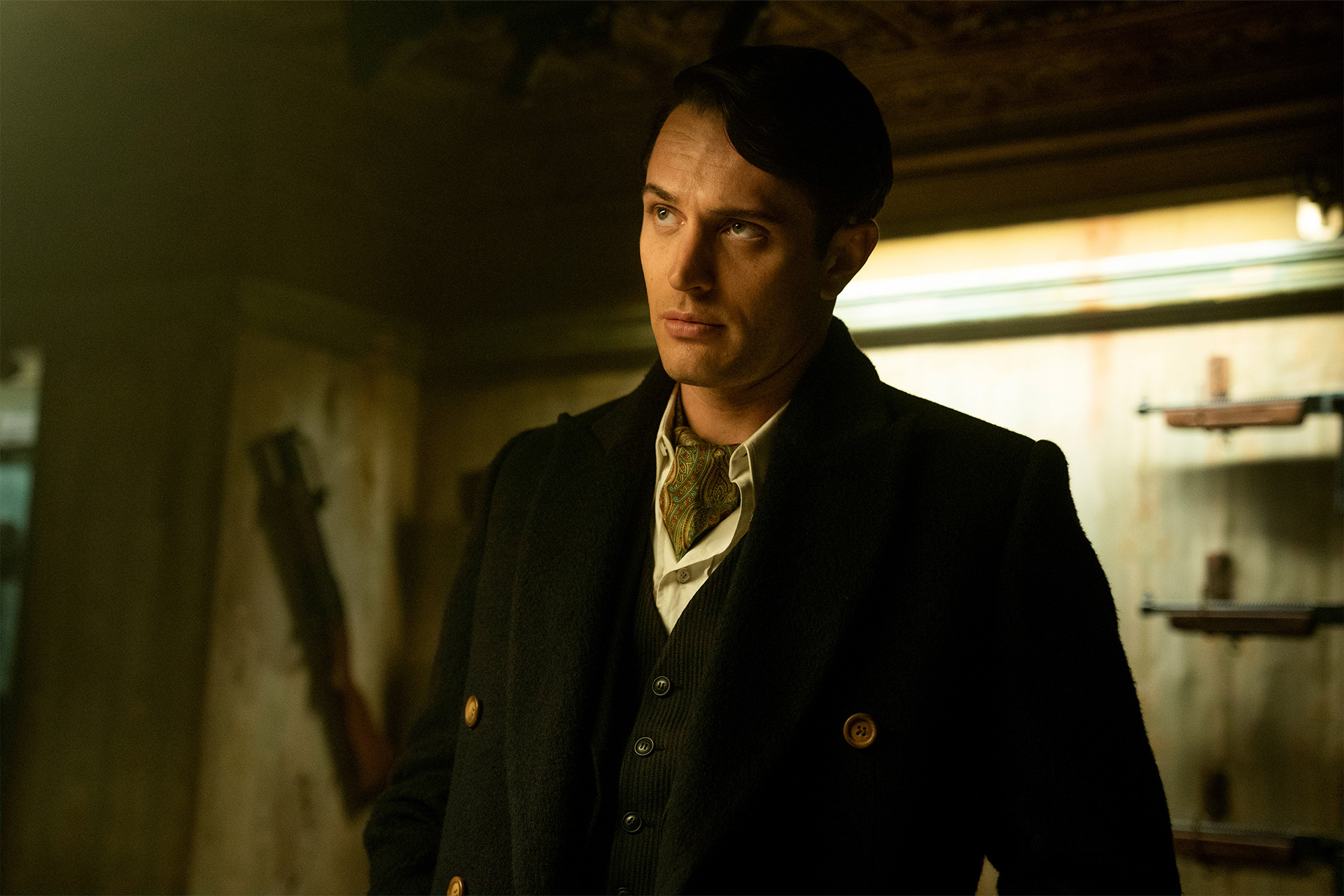 Prepare for check-in. The Continental: From The World of John Wick is right around the corner, and to get you in that '70s-hellscape state of mind, Peacock has unveiled new images from the forthcoming three-part event.  
What to expect from the new John Wick series?
The Peacock Original will explore the origin behind the iconic hotel-for-assassins centerpiece of the John Wick universe through the eyes and actions of a young Winston Scott (Colin Woodell), as he's dragged into the hellscape of '70s New York City to face a past he thought he'd left behind.   
"The four Wick films take place over a three-month span," Executive Producer Basil Iwankyk said. "John is either chasing, or being chased. There has been no time to take a breath, to allow the audience to dig deeper into the world and its denizens." 
Iwankyk continued, "In our show, The Continental, we finally have space to explore these characters, how they became who they are, and how The Continental became the epicenter of this world. Combine that with introducing new characters that are as compelling as any in the John Wick universe. Action that's crazy cool and inventive. Easter eggs that will excite the hardcore Wick fans. And what I love the most: a vision of '70s New York that embodies the sexiness, edginess, and visceral style that the franchise is known for. This show will look/sound/smell cooler than any show out there." 
The Continental: From The World of John Wick Set Pictures
Who is in The Continental: From the World of John Wick? 
The cast includes: Mel Gibson, Colin Woodell, Mishel Prada, Ben Robson, Hubert Point-Du Jour, Nhung Kate, Jessica Allain, Ayomide Adegun, Jeremy Bobb, and Peter Greene. 
When can I watch it? 
The three-part event will stream exclusively on Peacock in September.