USA Insider Exclusive
Create a free profile to get unlimited access to exclusive show news, updates, and more!
Sign Up For Free to View
The First-Ever Exclusively Streaming NFL Playoff Game Will Be on Peacock
For the first time ever, one NFL Playoff game will only be available via streaming. You can watch it on Peacock.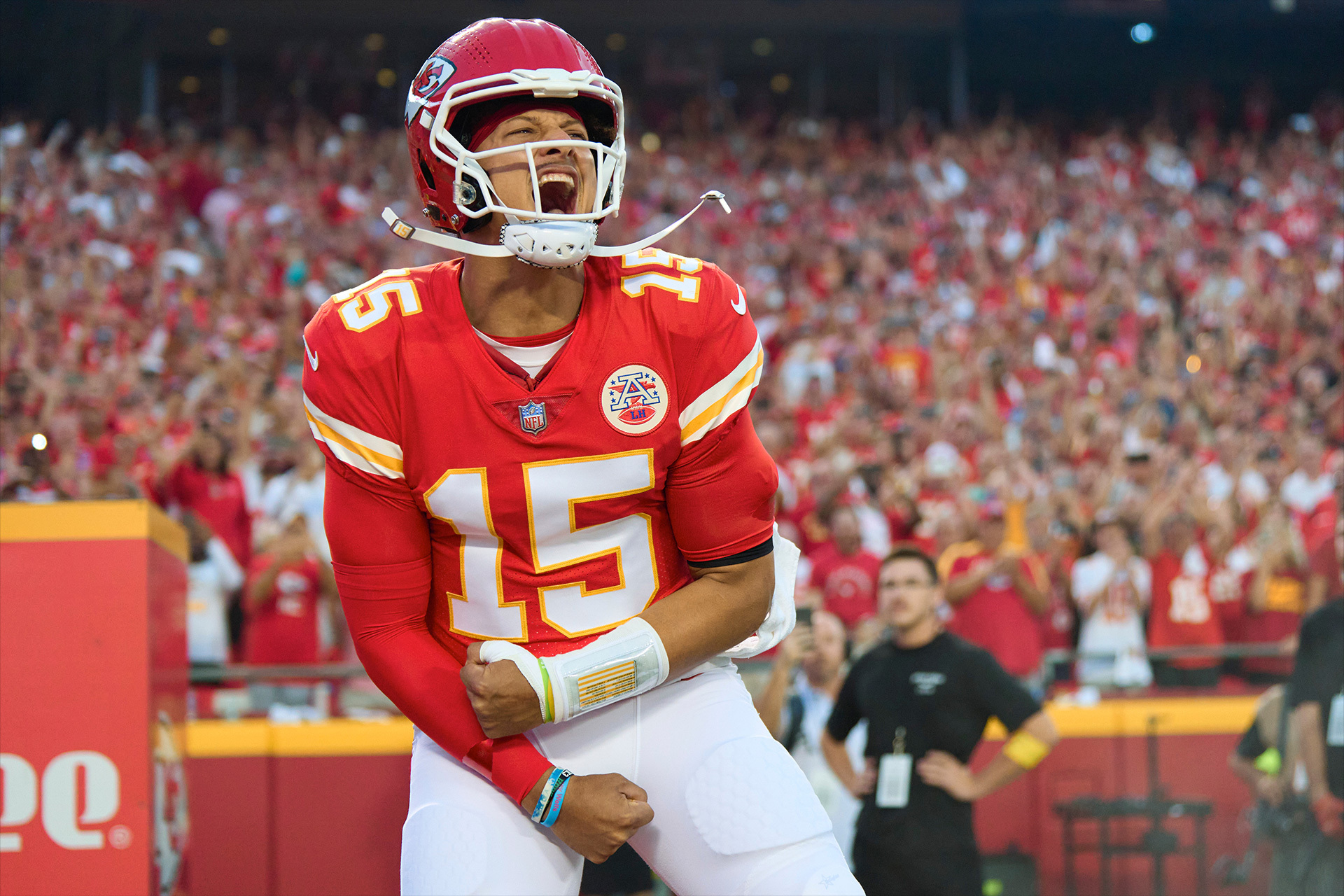 The Wild Card round of the NFL Playoffs is always exciting. You get a full weekend of games where each team is playing like it's their last game of the season. Because for one of them, it will be. In 2024, Peacock subscribers will have even more to get excited about. The first-ever streaming-only NFL Playoff game will be exclusive to Peacock.  
NBCUniversal and the NFL announced that the Peacock-exclusive Wild Card game will take place on Saturday Jan 13, 2024. The game will start immediately after another Wild Card game that will be LIVE on both NBC and Peacock. That's not even the last Wild Card game available to Peacock subscribers. You'll also be able to watch the Sunday primetime game on Peacock and NBC. This will be the first time one network has three Playoff games in a single weekend. 
"We are excited to work with a great partner in Peacock to present the first-ever exclusively livestreamed NFL playoff game this upcoming season," said Hans Schroeder, NFL Executive Vice President and Chief Operating Officer of NFL Media. "Expanding the digital distribution of NFL content while maintaining wide reach for our games continues to be a key priority for the League, and bringing the excitement of an NFL playoff game exclusively to Peacock's streaming platform is the next step in that strategy." 
"As Peacock continues to grow, nothing says 'must-have' programming more than live NFL games," said Kelly Campbell, President of Peacock and Direct to Consumer at NBCUniversal. "With the first-ever exclusive live streamed NFL Playoff game and our first exclusive regular season game, plus the entire season of Sunday Night Football and Football Night in America, and the Peacock Sunday Night Football Final postgame show, fans can stream the best of the NFL on Peacock all season long." 
NFL Wild Card coverage on Peacock and NBC starts Saturday Jan 13 at 4:30p ET, and the Peacock-exclusive game will begin immediately after the first game concludes. Obviously we can't say who will be playing in either game as the season won't even start for another few months. We do know the details of Peacock's first exclusive regular season game, though. On Saturday Dec 23, 2023, the Buffalo Bills will take on the Los Angeles Chargers at 8p ET. That's right, Josh Allen and Justin Herbert in primetime, exclusively on Peacock. How's that for an early holiday gift?  
Check out the full Sunday Night Football schedule on Peacock.