USA Insider Exclusive
Create a free profile to get unlimited access to exclusive show news, updates, and more!
Sign Up For Free to View
Your 2023 MLB Sunday Leadoff Schedule Is Here
Batter up! MLB Sunday Leadoff streams every Sunday morning starting Apr 23.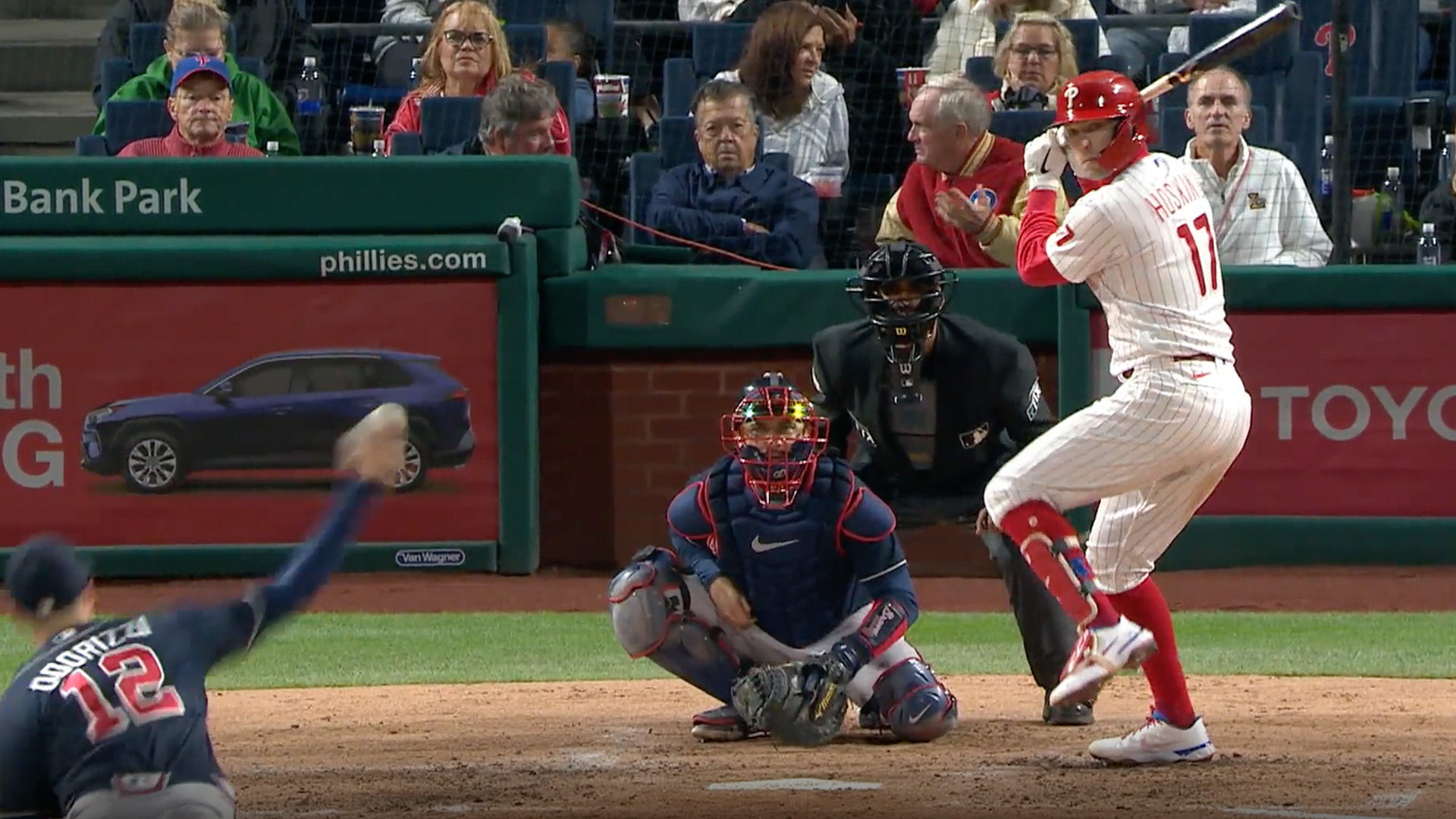 Baseball season is only a few short months away, and just thinking about it makes us feel warmer, like we're sitting outside on a breezy summer day, leisurely chatting with friends — and then leaping to our feet as a ball goes flying out of the park. Can. Not. Wait. The only problem is we don't always make it to the ballpark. That's where MLB Sunday Leadoff comes in. 
For 19 Sundays in 2023, the first Major League Baseball game of the day will stream on Peacock, LIVE. Peacock and NBC sports just announced the full schedule of Sunday morning games for this season, and there are some seriously great matchups this year. It all starts on April 23 with the Philadelphia Phillies hosting the Colorado Rockies. With exciting players on both teams and an always-energetic Philly crowd, this is a fantastic way to kick off the slate. Other highlights include New York Yankees vs. Cincinnati Reds on May 21, the regular season-leading Los Angeles Dodgers vs. Tampa Bay Rays on May 28, and Seattle Mariners vs. the World Series champion Houston Astros on August 20. That's not even close to all the great matchups on offer this season. Check out the schedule online or season schedule below. 
April 23: Colorado Rockies vs. Philadelphia Phillies
April 30: Chicago Cubs vs. Miami Marlins
May 7: Baltimore Orioles vs. Atlanta Braves
May 14: Los Angeles Angels vs. Cleveland Guardians
May 21: New York Yankees vs. Cincinnati Reds
May 28: Los Angeles Dodgers vs. Tampa Bay Rays
June 4: St. Louis Cardinals vs. Pittsburgh Pirates
June 11: Arizona Diamondbacks vs. Detroit Tigers
June 18: Baltimore Orioles vs. Chicago Cubs
July 2: Minnesota Twins vs. Baltimore Orioles
July 9: Texas Rangers vs. Washington Nationals
July 16: San Francisco Giants vs. Pittsburgh Pirates
July 23: San Diego Padres vs. Detroit Tigers
July 30: Los Angeles Angels vs. Toronto Blue Jays
August 6: Chicago White Sox vs. Cleveland Guardians
August 13: Detroit Tigers vs. Boston Red Sox
August 20: Seattle Mariners vs. Houston Astros
August 27: Los Angeles Angels vs. New York Mets
September 3: Philadelphia Phillies vs. Milwaukee Brewers
"We're excited to continue our partnership with Major League Baseball and build upon last season's MLB Sunday Leadoff success," said Rick Cordella, President, Programming, NBC Sports, Peacock Sports. "The exclusive presentation of MLB games in a unique Sunday morning time slot, which caters to baseball fans and families alike, continues to make Peacock the go-to streaming destination for sports fans." 
This will be the second season for MLB Sunday Leadoff on Peacock. After all the fun we had watching these games last year, we can't think of a better way to spend Sunday mornings.