USA Insider Exclusive
Create a free profile to get unlimited access to exclusive show news, updates, and more!
Sign Up For Free to View
How to Watch La Brea Season 1
NBC's fall hit is back. Here's how to dive in.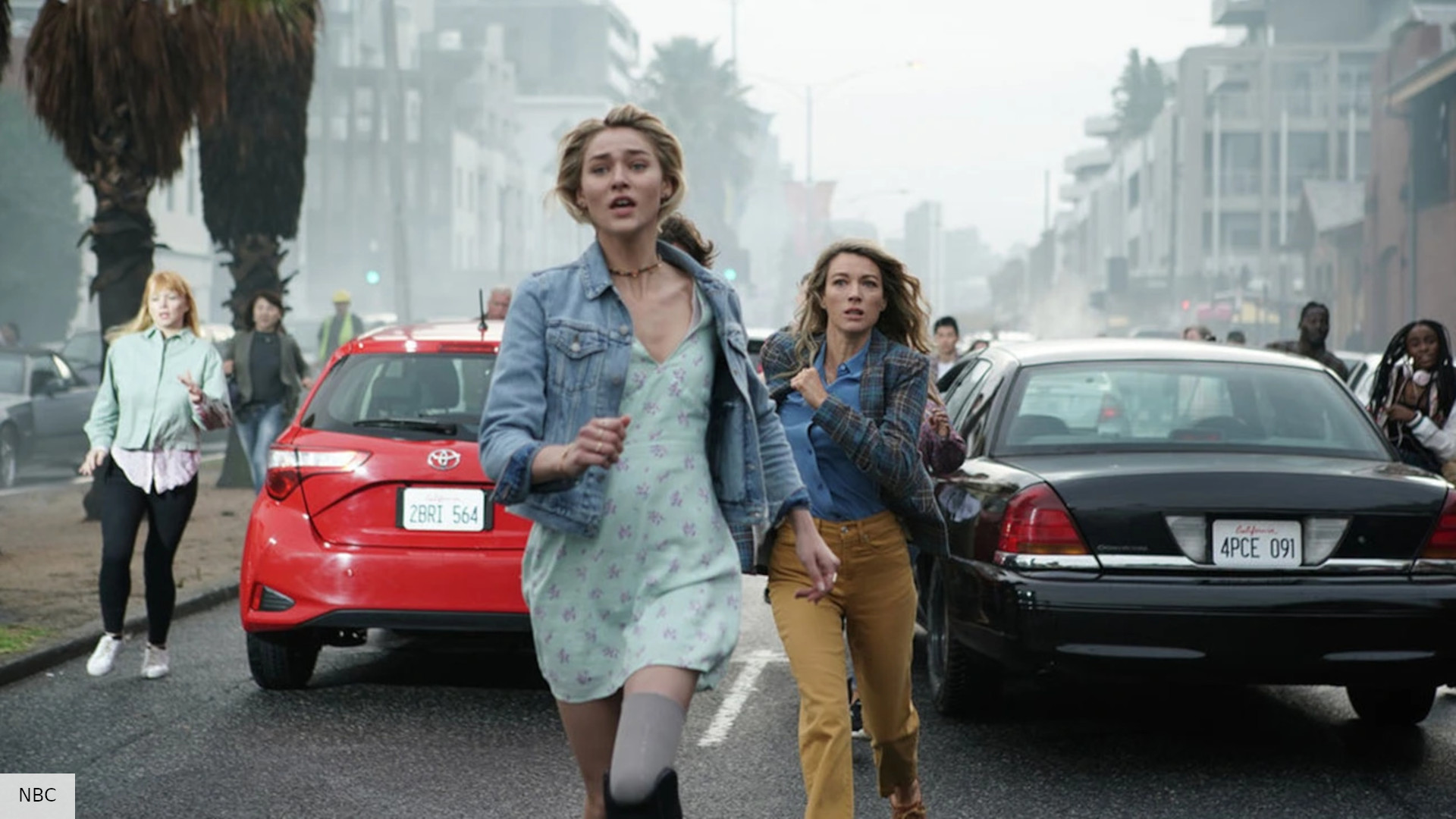 While you should avoid sinkholes at all costs, you should definitely jump in to NBC's hit show La Brea. Every episode of Season 1 is streaming now on Peacock, which is perfect timing because the hit show comes back this month to NBC and Peacock with new episodes dropping weekly. 
Here's everything you need to know before you start your other-worldly binge.
What is La Brea About?
La Brea follows an epic family adventure after a massive sinkhole opens in Los Angeles, pulling people and buildings into a mysterious and dangerous primeval land where they have no choice but to band together to survive.
What's It Like?
There's a reason La Brea was last fall's #1 show. Equal parts sci-fi action and family drama, David Appelbaum's (The Mentalist) creation is packed with thrills, intrigue, mystery, and a giant sloth that you could only see in 10,000 B.C. before now.
Who stars in La Brea?
The La Brea cast includes Natalie Zea, Eoin Macken, Jon Seda, Nicholas Gonzalez, Chiké Okonkwo, Zyra Gorecki, Jack Martin, Veronica St. Clair, Rohan Mirchandaney, Lily Santiago, Josh McKenzie, Tonantzin Carmelo and Michelle Vergara Moore.
How Many Episodes in La Brea Season 1?
Season 1 is 10 episodes, so this is a perfect binge for the week. That's just enough time to catch up before the fall premiere on NBC Tuesday, Sept. 27.
How Do I Watch  La Brea?
Every episode of La Brea is streaming only on Peacock, including new episodes every Wednesday after they air on NBC.