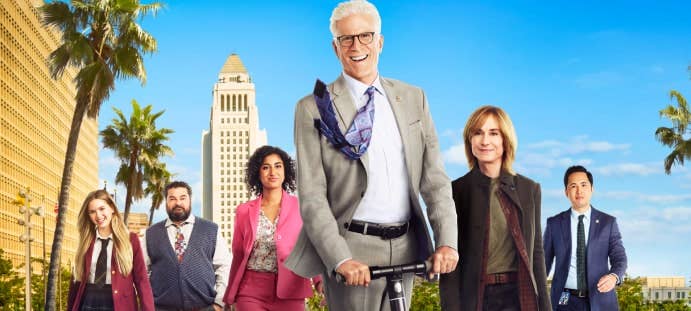 Mr. Mayor
Stream Season 1 on Peacock
Enter your email to start watching
Mr. Mayor
Comedy • 1 Season • TV-PG
Watch Mr. Mayor, a retired businessman (Ted Danson) who runs for mayor of Los Angeles to prove that he's "still got it." He surprises everyone when he wins and now has to figure out what he stands for, how to connect with his citizens as well as his teenage daughter.
Starring: Ted Danson, Holly Hunter, Kyla Kenedy, Bobby Moynihan, Vella Lovell, Mike Cabellon
Creators: Tina Fey, Robert Carlock
Executive Producers: Tina Fey, Jeff Richmond, Robert Carlock, David Miner

Stream thousands of hours of hit movies and TV shows, plus the latest in news, sports and pop culture.