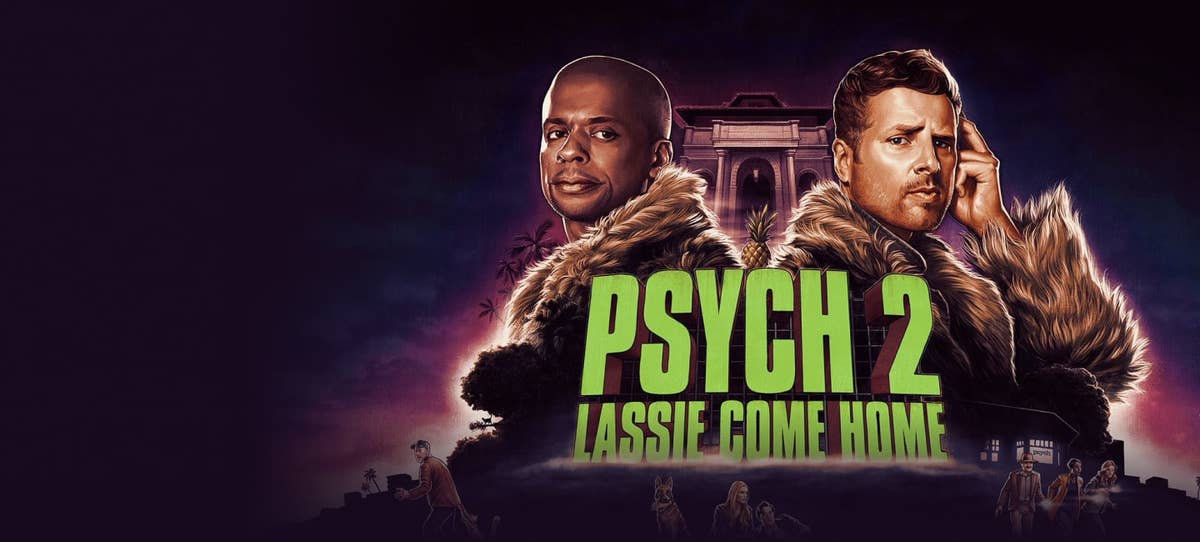 Psych 2: Lassie Come Home
Available Now on Peacock
Psych 2: Lassie Come Home
Comedy • PG • 1h 28m
After Santa Barbara Police Chief Carlton Lassiter is ambushed and left for dead, Shawn and Gus return to help him and find themselves embroiled in a case involving the personal, the professional -- and even the supernatural.
Starring: James Roday Rodriguez, Dulé Hill, Maggie Lawson, Kirsten Nelson, Corbin Bernsen, Tim Omundson
Writer/Director/Executive Producer: Steve Franks
Writer/Executive Producer/Star: James Roday Rodriguez
Writer: Andy Berman
Executive Producers: Chris Henze, Dulé Hill

Stream thousands of hours of hit movies and TV shows, plus the latest in news, sports and pop culture.
Introducing Peacock from NBCUniversal.